First aid policy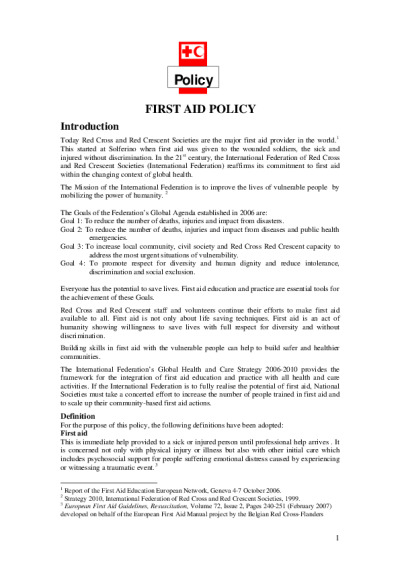 First aid is not only about life-saving techniques. First aid is an act of humanity showing willingness to save lives with full respect for diversity and without discrimination. Building skills in first aid with the vulnerable people can help to build safer and healthier communities.
Red Cross and Red Crescent Societies are one of the world's leading providers of, and trainers in, first aid. Through this policy,  the International Federation of Red Cross and Red Crescent Societies (IFRC) reaffirms its commitment to first aid within the changing context of global health.
For the IFRC to fully realize its potential of first aid, National Societies must make a concerted effort to increase the number of people trained in first aid and to scale up their community-based first aid actions.