Guidance for National Society Statutes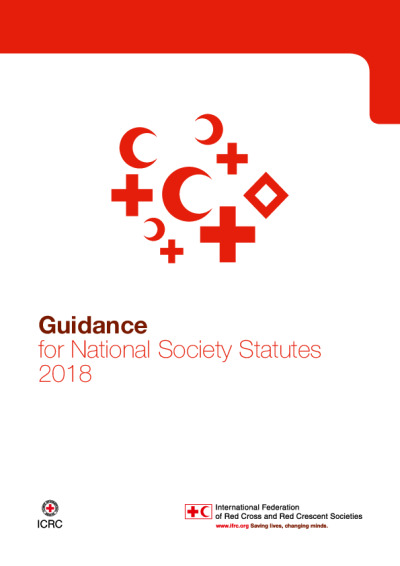 The Guidance for National Society Statutes (2018) is our key guiding resource to support National Societies to develop, review and revise their statutes and other relevant regulatory or policy base texts. Doing so can help them to carry out their humanitarian mandates and roles effectively and in accordance with the mission and Fundamental Principles of the International Red Cross and Red Crescent Movement.
The guidance document is available in English, French, Spanish, Arabic and Russian.
It contains some illustrations of how National Societies have translated the standards of the Guidance document, which can also all be found here. These illustrations are designed to provide a fuller understanding of the standards and potential approaches for meeting its 'must' and/or 'could' elements.