PAPE messages: school safety
The IFRC and Save the Children have developed helpful resources for school management committees, communities and public safety authorities to introduce effective disaster preparedness procedures within schools.
Standard operating procedures
Standard operating procedures for disasters and emergencies in sc...
Standard operating procedures for emergencies and disasters for schools are an essential part of school disaster management policy. They are a set of written and required safety procedures to be known and followed by all school workers and students, in the event of disasters or emergencies. These standard operating procedures are designed to be a template for national or sub-national education authorities to adapt and adopt as standard guidance for all primary and junior schools.
Global Alliance for Disaster Risk Reduction and Resilience in the Education Sector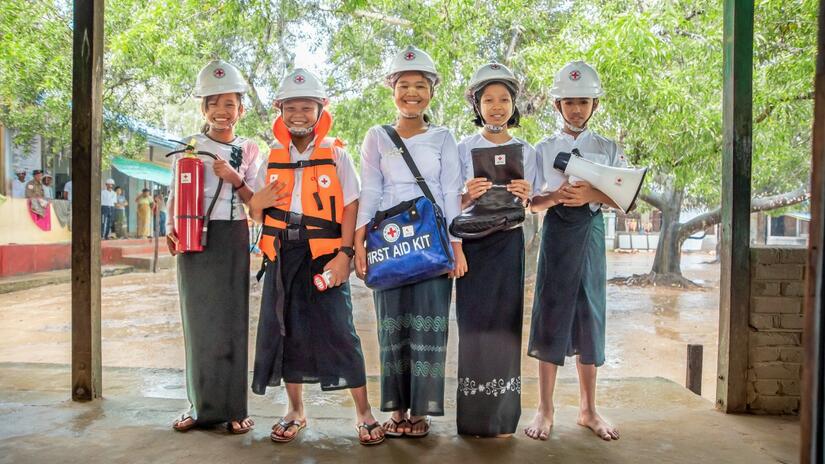 Photo: American Red Cross/Brad Zerivitz