Private sector
The world is facing increasingly frequent and complex humanitarian and development issues. To address them, we need coordinated action from a diverse range of actors—including the private sector.
The IFRC strongly believes in the power of private sector engagement for global good.
Together with our National Societies, we work to develop partnerships with private sector organizations at the global level. These support the lifesaving work of National Societies and complement their own local partnerships.
Explore below how the private sector can support our trusted humanitarian and development work around the world.
How you can support us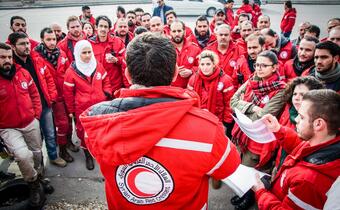 Financial donations
Direct monetary support to the IFRC helps us to deliver our life-saving and life-changing development programmes. It also enables us to respond to emergencies, taking immediate action wherever and whenever the need is greatest.
Unrestricted funding in particular is invaluable to our network, as it gives us the flexibility to put money where it is needed most.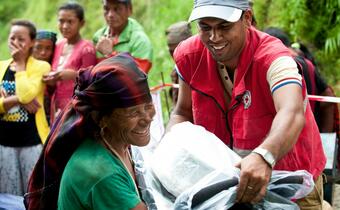 In-kind assistance
The IFRC is proud to partner with organizations that provide in-kind assistance and pro-bono support to our network.
This can be in the form of knowledge, such as management and logistics expertise. Assets, such as hygiene and sanitation products. Or technology, such as access to satellite imagery and free software licenses
In-kind assistance is vital for the IFRC and our National Societies to fulfil our mission. It also frees up valuable resources, enabling us to invest more money directly into supporting vulnerable communities.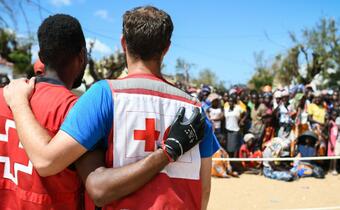 Strategic partnership
We are always looking to develop long-term, strategic and sustainable partnerships with private sector organizations that are aligned with our fundamental principles and strategic priorities.
The IFRC is committed to engaging with private sector organizations in a co-creation process, finding joint solutions to complex humanitarian and development issues that require a multi-disciplinary approach.
Get in touch
If your organization would like to explore partnership opportunities with the IFRC, please contact our Partnerships and Resource Development department: [email protected]