"The sinking of the Esther Miracle, which I now call the Esther Ghost, profoundly changed the course of my life. I lost half of myself, my beloved wife," says Gabriel, a survivor who was travelling from Port Gentil to Libreville when the boat sank.
"We used to make this trip to Port Gentil regularly. It was around 8pm when we boarded. As a former seaman, I could already sense that something wasn't quite right. And indeed, it wasn't."
"Between one and two in the morning, we heard suspicious noises. A policeman on board approached us and the other passengers to inform us that there were a few minor problems on the boat but that everything was under control.  Shortly afterwards, everything went wrong. The boat tilted dangerously to one side. On the orders of the policeman, we tried to balance the boat, but to no avail, and the boat began to sink."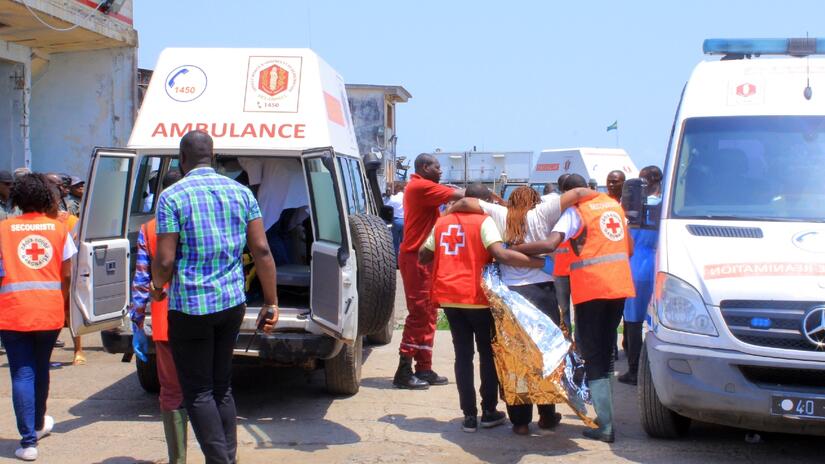 Photo: Gabonese Red Cross
Hearing of the emergency, the Gabonese Red Cross rushed teams to Port Môle in Libreville where survivors, rescued by another boat, began to disembark in the early hours the following day.
Ambulances began transporting people in critical condition to hospital. Red Cross volunteers provided urgent care and first aid to survivors at the scene, and a psychosocial support unit was quickly set up to provide urgent mental health services.
"When we arrived at Port Môle, the Gabonese Red Cross teams were already there to receive the shipwrecked survivors, who were all in a bad way. It was only thanks to them that we all received first aid and support. Psychologists were made available to us", explained Gabriel.
For Priscillia, it was her uncle who was travelling on the Esther Miracle and who unfortunately lost his life.
"I thought of him as more than just an uncle, because he played many different roles in my life and in the lives of many members of our family. He was a pastor and had a huge impact on my life, supporting me so much from a very young age."
"What we know is that when the boat was sinking, not knowing that there were not enough life jackets on board, my uncle gave his to another person who survived. I'm told he spent the last moments of his life saying prayers to strengthen the people around him," explained Priscillia.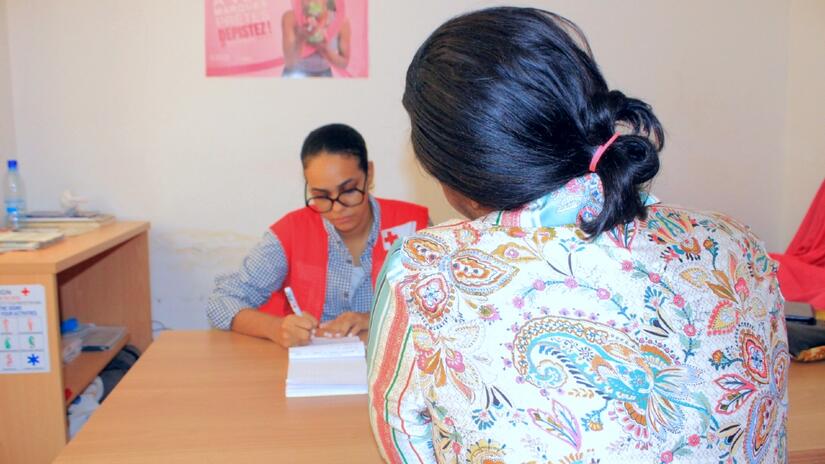 Photo: Gabonese Red Cross
"The Gabonese Red Cross was very supportive. Emotionally it was difficult at the time. From the first day at the port, when the survivors disembarked on the quayside and my uncle wasn't one of them, the Gabonese Red Cross volunteers were there to help us and take care of us. We were at the port in the morning and came back very late at night every day, and their teams were always there," she added.
As well as providing psychological assistance, the Gabonese Red Cross prepared more than 7,000 meals within 10 days for survivors and families who had come to wait for news of their loved ones at the port.
They also set up a special Restoring Family Links (RFL) unit to reconnect people with their lost loved ones. And in the weeks following the disaster, they provided continued medical advice to survivors and helped people to track down lost belongings that were able to be recovered.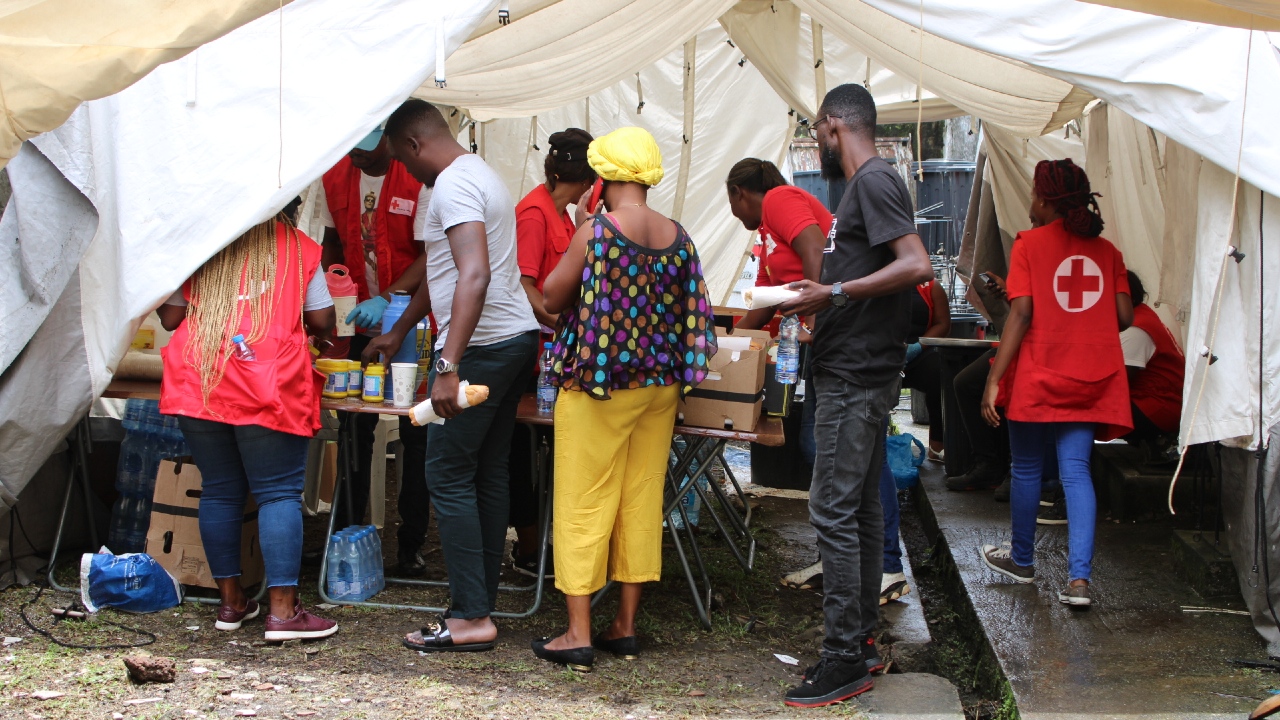 "It was our duty to provide assistance at such a difficult time. Providing first aid services enabled us to save lives. Similarly, the psychological unit that we opened enabled survivors and family members waiting for news of their loved ones to have an attentive ear ready to provide them with the necessary support. This support continues to this day", said Véronique TSAKOURA, President of the Gabonese Red Cross.
In the months since the disaster, Gabonese Red Cross psychologists have referred survivors and relatives of the victims to specialist mental health services in Port Gentil for continued assistance. And their door remains open to anyone seeking comfort or a listening ear.
--
Click here to learn more about our work in mental health and psychosocial support.