Global Volunteering Alliance
The Global Volunteering Alliance brings together more than 70 Red Cross and Red Crescent Societies to discuss current volunteer trends and the future of volunteerism in a changing world.
About the Global Volunteering Alliance
The Global Volunteering Alliance is an important initiative driven by National Societies, for National Societies. It aims to continually improve the management and development of volunteers so that our network can adapt to emerging challenges and flourish long into the future.
Our more than 16 million volunteers don't just deliver services for the IFRC. They are our partners and our greatest source of inspiration and innovation. They are the gateway to the communities we serve, offering deep knowledge and insights that make our work relevant and meaningful.
It is therefore vital that our network supports volunteers as effectively as possible—from motivating and retaining them, to exploring new forms of volunteering relevant to the 21st century. This is exactly what technical experts from across the alliance come together to do, regularly partnering with academics, the private sector and other external organizations to come up with fresh and innovative ideas.
The more National Societies that join the alliance, the more successful and rich it will become. If you are from a National Society and are interested in joining, get in touch today: [email protected]
Technical teams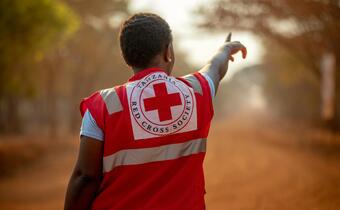 Motivation of volunteers
Keeping our volunteers motivated and engaged in Red Cross and Red Crescent action for as long as possible.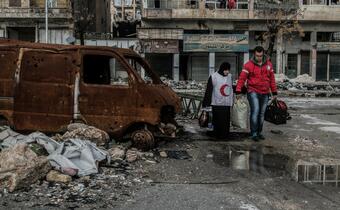 Volunteering in dangerous situations
Protecting volunteers during conflicts and emergencies.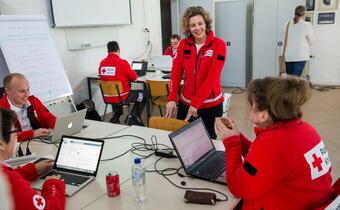 Organizational learning
Fostering a culture of learning and collaboration across our global network.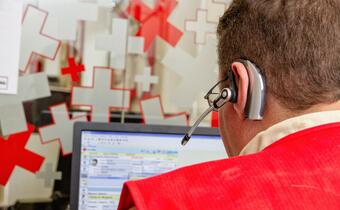 Volunteer data management
Better volunteer data leads to better volunteer response.
Collaborative project on research and volunteering
The Red Cross and Red Crescent Research Consortium (RC3) is currently working on a three-year collaborative project in partnership with the Global Volunteering Alliance which aims to:
Bring together all knowledge and expertise about volunteering from across our Movement
Support the development of a strong volunteering research culture
Promote evidence-based volunteering development and management practices within our Movement
As part of this project, RC3 members have produced the following resources:
Database - Centralized research reports, studies and academic papers about volunteering produced by our Movement.
Sourcebook - Comprehensive introductory guide to research on volunteering, developed in partnership with Northumbria University's Centre for Global Development.
RC3 'Long Night of Research' - A global online event where people showcased and reflected on how research can make a different to volunteering practices. Recordings and presentations from the event are available through the link.
For more information and to get involved in this project, please contact the coordinator Louise Baumann (French Red Cross Foundation): [email protected]