What is a disaster?
Disasters are serious disruptions to the functioning of a community that exceed its capacity to cope using its own resources. Disasters can be caused by natural, man-made and technological hazards, as well as various factors that influence the exposure and vulnerability of a community.
What are hazards?
Natural hazards are naturally occurring physical phenomena. They can be:
Geophysical: a hazard originating from solid earth (such as earthquakes, landslides and volcanic activity)
Hydrological: caused by the occurrence, movement and distribution of water on earth (such as floods and avalanches)
Climatological: relating to the climate (such as droughts and wildfires)
Meteorological: relating to weather conditions (such as cyclones and storms)
Biological: caused by exposure to living organisms and their toxic substances or diseases they may carry (such as disease epidemics and insect/animal plagues)
Man-made and technological hazards are events that are caused by humans and occur in or close to human settlements. They include complex emergencies, conflicts, industrial accidents, transport accidents, environmental degradation and pollution.
While hazards may be natural and inevitable, disasters are not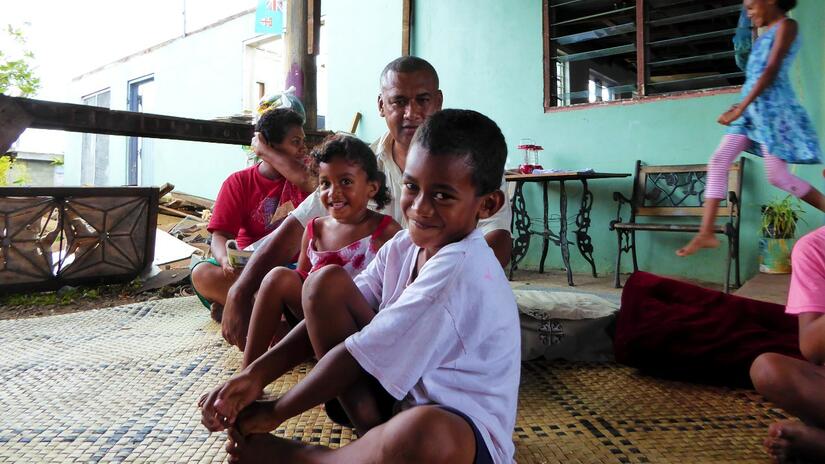 Photo: IFRC/Holly Griffin
Disasters happen when a community is "not appropriately resourced or organized to withstand the impact, and whose population is vulnerable because of poverty, exclusion or socially disadvantaged in some way" (Mizutori, 2020).
Disasters therefore can and should be prevented. We can prevent hazards from leading to disasters by helping communities to be prepared, reduce their risks and become more resilient.
These efforts are becoming more and more urgent in the context of the climate crisis. The impacts of global warming are already killing people and devastating lives and livelihoods every year, and they will only get worse without immediate and determined action. Read more in our latest World Disasters Report.
Learn about different hazards