Education
Education is a fundamental human right and an essential public service. The IFRC and our National Societies worldwide work to ensure that all people have safe and equitable access to quality, inclusive education.
Our work
Our work in education is diverse and wide-ranging. The IFRC and our National Societies deliver education opportunities for all ages and of all kinds—from early childhood development right through to vocational and adult learning.
Education enables people to develop the knowledge, skills and values they need to achieve their full potential and live in dignity, solidarity and peace. It helps them strive for a better future.
When people lack access to quality education, or when their learning is disrupted by disasters and crises, it can have a dramatic impact on their physical and mental well-being—affecting the life prospects of entire generations.
That's why we work to support education before, during and after crises and as part of our long-term development work. We help ensure access to education for all and continuity of education for people affected by crises. And we help strengthen capacity within education systems.
Promoting our principles and values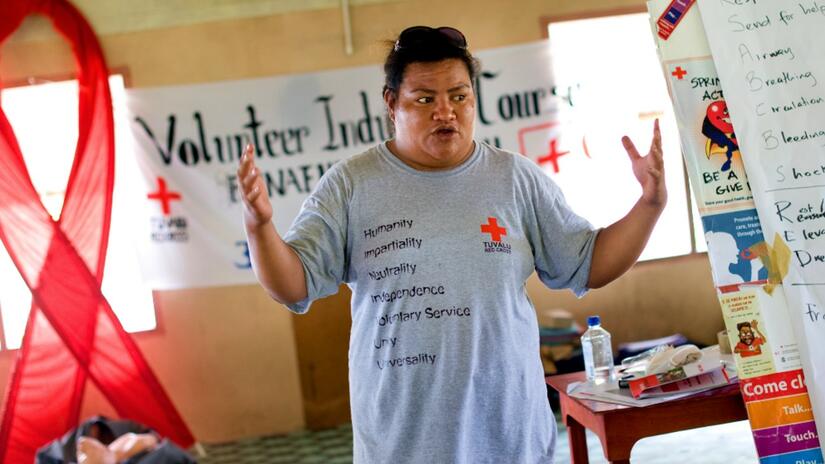 Promoting our humanitarian principles and values is central to all we do—especially when it comes to our work in education.
Most of our education programmes help people to improve their understanding of these principles and values and, more importantly, put them into action. 
To learn more about our principles and values, take our interactive World of Red Cross and Red Crescent eLearning course on the IFRC Learning Platform.
Our flagship education projects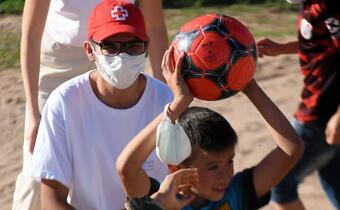 Uniting through the power of football
Our innovative and unique project with Generation Amazing that combines our YABC approach and uses sport to address youth isolation and exclusion.
Key education resources by theme