Strategy 2030
Strategy 2030 sets out how we will build on over 100 years of humanitarian action to adapt to emerging 21st century challenges. It ensures we will remain a dynamic global network of organizations that are fit for purpose and can best serve our communities.
What is Strategy 2030?
Strategy 2030 represents the collective ambitions of our 191 National Societies, supported by the International Federation of Red Cross and Red Crescent Societies (IFRC), and lays out our vision for the organization of the future.
It is about change—not just what we do and how we do it, but about the changes shifting in the world today and those which lie ahead in the coming decade.
Strategy 2030 recognizes there is much more to humanitarianism than simply supporting people to withstand crises. It therefore goes beyond resilience, and sets out how the IFRC can help individuals and communities not just survive, but thrive.
Created after consultation with over 10,000 members, experts and partners, Strategy 2030 outlines our three strategic goals. These are rooted in our Fundamental Principles and aligned with major global humanitarian and development frameworks.
Three strategic goals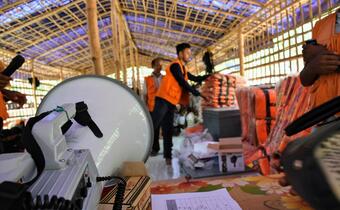 People anticipate, respond to, and quickly recover from crisis
We will improve local response and preparedness. And we will tackle underlying causes of crises to reduce their impact or prevent them from occurring.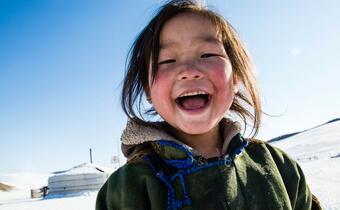 People lead safe, healthy and dignified lives and have opportunities to thrive
We will encourage well-being at all levels. This includes promoting positive social, mental and physical health, as well as supporting people's livelihoods.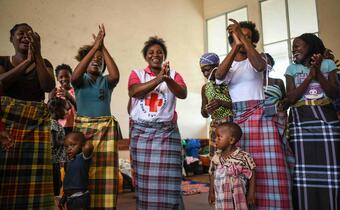 People mobilize for inclusive and peaceful communities
We will promote and support more inclusive, equitable and cohesive societies. We will embody our humanitarian values in all that we do.
Five global challenges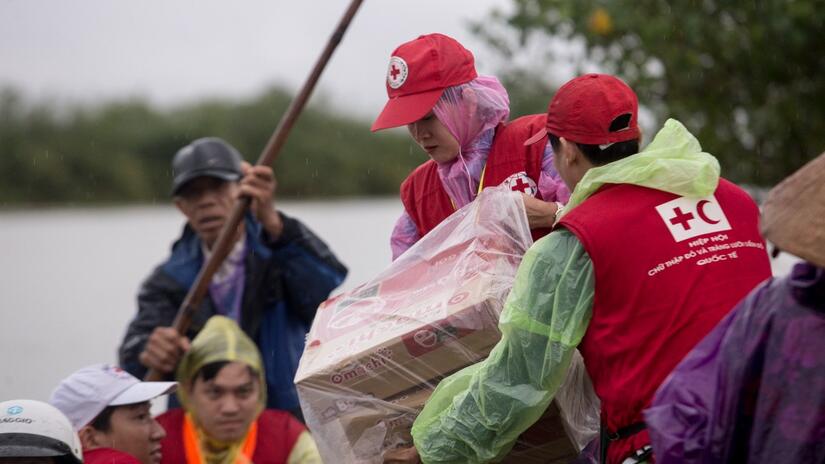 The five global challenges below are what we believe to be the most pressing existing and emerging risks facing our network in the next ten years. They are interconnected and will require committed local action to manage them and bring about positive global change:
Climate and environmental crisis
Evolving crisis and disasters
Growing gaps in health and well-being
Migration and identity
Values, power and inclusion
Seven transformations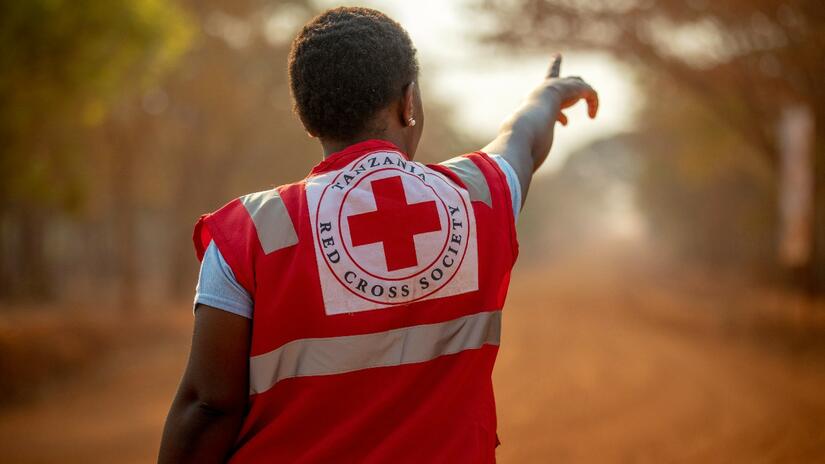 Photo: IFRC/Damien Fulton Naylor
Strategy 2030 also identifies seven transformations essential for our network to be prepared to respond to the above challenges, to mobilize local action for global reach and to achieve our strategic goals:
Supporting and developing National Societies as strong and effective local actors
Inspiring and mobilizing volunteerism
Ensuring trust and accountability
Working effectively as a distributed network
Influencing humanitarian action
Undergoing a digital transformation
Financing the future