Our volunteers
Our more than 16 million volunteers worldwide are the beating heart of the International Federation of Red Cross and Red Crescent Societies (IFRC). They are our strength. They are what define us. And they help make the world a safer and more peaceful place every single day.
About our volunteers
Volunteering has been a part of our network since we were founded over 150 years ago. To this day, voluntary service—helping others without desire for personal gain—remains one of our Fundamental Principles guiding everything we do.
When you hear 'Red Cross' or 'Red Crescent', you might picture people running with stretchers or handing out food. But this only scratches the surface of what our incredible volunteers do. Our volunteers are also involved in activities such as:
Running telephone hotlines to support isolated communities
Providing comfort and care to people on the move
Leading community health campaigns so people know how to live long and healthy lives
Search and rescue efforts and reuniting families in the wake of a disaster
Running youth programmes
And much, much more.
Beyond delivering services, our volunteers play a vital role improving community resilience and unity. They also advocate fiercely on behalf of vulnerable people. The scale and scope of what they undertake and achieve every day across the world is astonishing.
What do our volunteers have in common?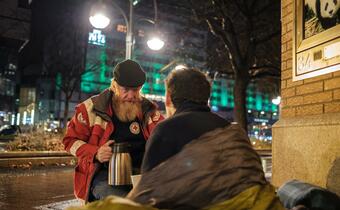 They are motivated by helping others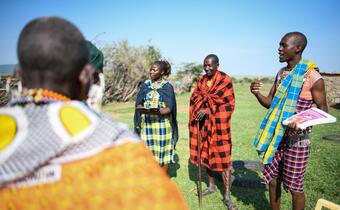 They are local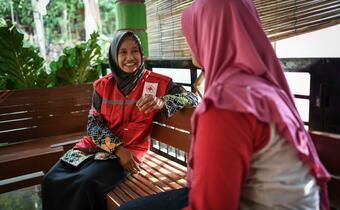 They are diverse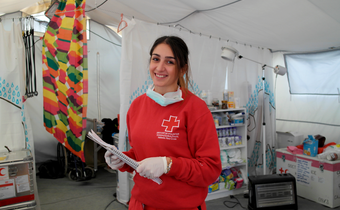 They volunteer part-time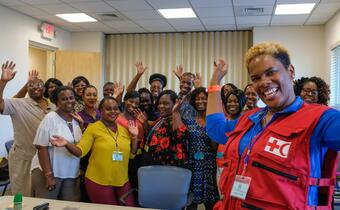 They receive training and support
Watch: Together we are unstoppable
Volunteer development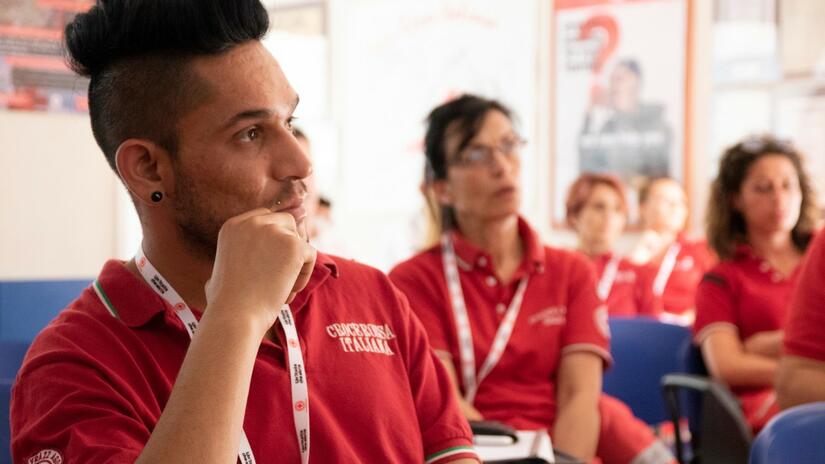 Photo: Italian Red Cross/Adriano Valentini
Our more than 16 million volunteers make the IFRC a unique humanitarian force in the world. We are committed to supporting them. And we are committed to providing the tools and resources they need to flourish and best support their communities.
If you are from a National Society, you can access our volunteering resources on Fednet.
V-Community App
Photo: Afghanistan Red Crescent Society
In 2022 we launched V-Community—an app where Red Cross and Red Crescent volunteers can connect, collaborate, share stories and learn from one another. 
Any volunteer can download the app for free and use it to chat to their peers around the world regardless of language, thanks to an inbuilt translation feature.
V-Community is available on iOS via the App Store and on Android via Google Play.