Inclusion, protection and engagement
At the International Federation of Red Cross and Red Crescent Societies (IFRC), we believe that diversity is a fact, inclusion is an act. Through all of our work, we aim to protect and promote a positive change for humanity, based on our humanitarian values and Fundamental Principles.
Our work
Our Inclusion, Protection and Engagement (IPE) unit supports our network to be more inclusive and diverse. It helps us keep people safe and promote human dignity throughout all of our institutions, programmes and operations. Our goal is that no one is left behind, no one is left out and no one feels unsafe in all that we do.
The world in the 21st century is changing rapidly and becoming more fragile. Some communities are becoming more and more divided and many people continue to be marginalized or neglected. The benefits of economic and technological progress are not being shared equally. And space for principled humanitarian action is shrinking.
Yet, around the world, there are also many people who want to make their lives, their communities, and their world better. We want to support them, and help others be more inclusive, empathetic, compassionate and connected.
What is the IFRC doing?
As set out in our Strategy 2030, this decade the IFRC is committed to ensuring that people mobilize for inclusive and peaceful communities.
As such we will expand our education outreach and humanitarian education programmes. We will focus on humanitarian values and teaching our fundamental principles, as well as improving access for people whose education has been disrupted by war, disaster or displacement.
We will focus on projects that promote inclusion, participation and diversity in programmes, opportunities, representation, and decision-making—both within our network and in society. This involves making sure our work responds to the many different aspects that make up people's identities and to the different vulnerabilities that arise as a consequence.
And we will support young people to be leaders of change who are meaningfully engaged to contribute towards making their local communities more peaceful, inclusive and resilient.
Watch: our IPE work in action
Organizational learning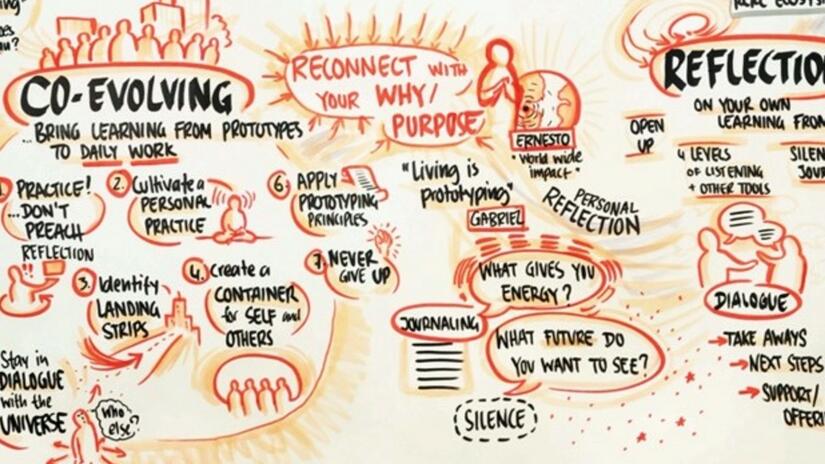 Our work in inclusion, protection and engagement also includes supporting the IFRC to continuously learn, adapt and evolve so that we can meet the aims outlined in Strategy 2030. This involves asking our network questions like "What do we want to keep doing?", "What do we need to change?" and "How can we better understand and connect with each other?
In 2018 we set up our Learn to Change initiative to help our network have these conversations as fluidly and openly as possible. The initiative aims to develop a culture of learning and collaboration, supporting our volunteers, staff and leaders to navigate the biggest and emerging humanitarian challenges of our time.
Our Global Volunteering Alliance brings together over 70 Red Cross and Red Crescent Societies to discuss current volunteer trends and the future of volunteerism in a changing world.
We also run an active Learning Network group on Facebook where 7,000+ members promote, share and discuss learning initiatives and experiences.