Supporting people on the move
At the International Federation of Red Cross and Red Crescent Societies (IFRC), we have numerous policies, resolutions and strategies that guide our everyday work supporting people on the move. Discover them below.
The fundamental principle of humanity runs through all of our work on migration and displacement. Migrants, refugees and other displaced people are human beings. Regardless of their legal status, states must protect all migrants' safety, dignity and well-being and make sure they have access to essential services.
Our calls to action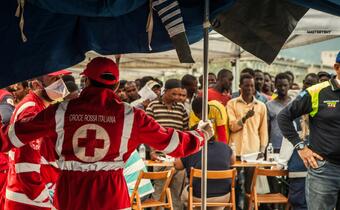 Migrants and refugees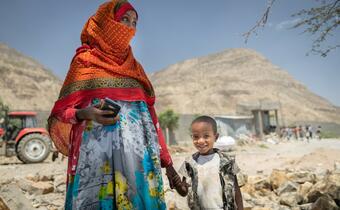 Displaced persons
Watch: Our migration strategy
Global resolutions on migration