World Red Cross and Red Crescent Day
8 May is World Red Cross and Red Crescent Day—a global day to celebrate the uniqueness and unity of our International Red Cross and Red Crescent Movement. For 2022, we decided to put kindness in the picture by encouraging people around the world to #BeHumanKind. Learn more below and discover how Red Cross and Red Crescent Societies got involved.
2022 theme: #BeHumanKind
We know the world can feel tough and scary right now. These past months and years have been marked by multiple crises that have spared no one and have hit the most vulnerable people the hardest—from COVID-19, to the climate crisis, humanitarian emergencies and escalating conflicts.
But despite this, there is so much hope and humanity to be found in the form of acts of kindness. 
Acts of kindness are all around us. No matter how big or small, they make a huge difference in people's lives. We believe that acts of kindness have the power to spark a ripple effect, to multiply, to spread across communities, countries and the whole world.
We believe in the power of kindness. And we believe we can all #BeHumanKind. So for World Red Cross and Red Crescent Day 2022, we celebrated all types of acts of kindness to show how, together, they have truly global impact.
131 National Societies joined our campaign in 2022, sharing content in 34 different languages! We reached millions of people online with our messaging around kindness—with partners and members of the public getting involved too. Click here to see our interactive report about the campaign's successes.
Even though 8 May has now passed, let's keep showing the world we can all #BeHumanKind!
Watch: #BeHumanKind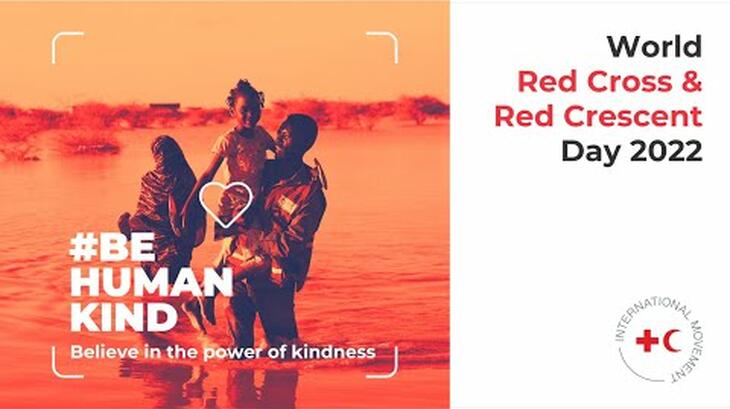 Watch: Video message from our President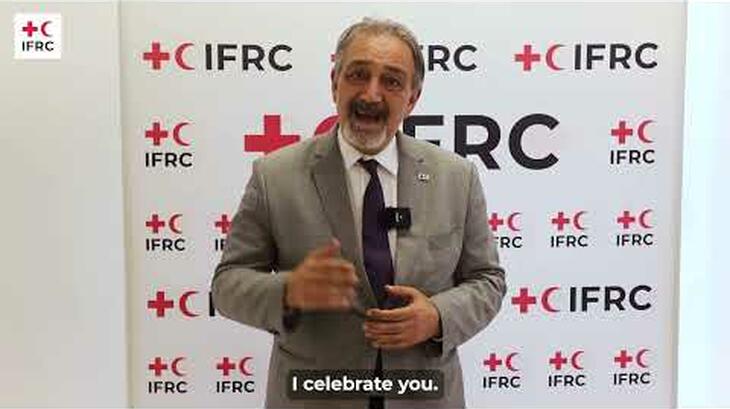 Get involved!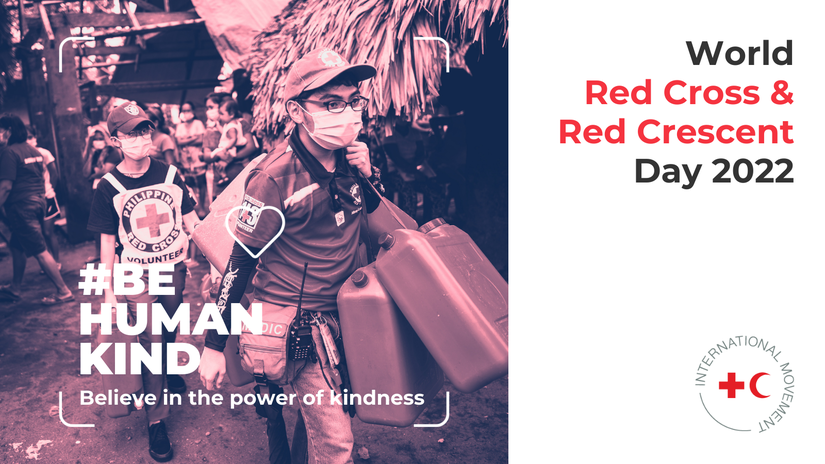 Even though 8 May has passed, you can keep using the hashtag #BeHumanKind across all social media channels when sharing your stories of kindness!
Create and share pictures and videos of you making our kindness symbol! Watch this short video for an explanation of what to do.
Download and share our #BeHumanKind assets, available on our Trello board here.