Disaster Response Emergency Fund (DREF)
The Disaster Response Emergency Fund (DREF) is the quickest, most efficient and most transparent way of getting funding directly to local humanitarian actors—both before and immediately after a crisis hits.
About the DREF
Every year, small and medium-sized disasters occur in silence. Without media attention or international visibility, they can struggle to attract funding—putting affected communities at risk of being completely neglected.
To support these smaller disasters, or to provide initial funding before launching an Emergency Appeal, we rapidly channel funding to Red Cross and Red Crescent Societies through the DREF—enabling them to deliver fast and effective local humanitarian action.
The DREF in detail
How does it work?
The DREF is a central pot of money through which we can release funds rapidly to National Societies for early action and immediate disaster response.
How is it funded?
The IFRC runs an annual DREF appeal to maintain the balance of funds required to meet National Society demand.
IFRC-DREF Pledging Conference 2023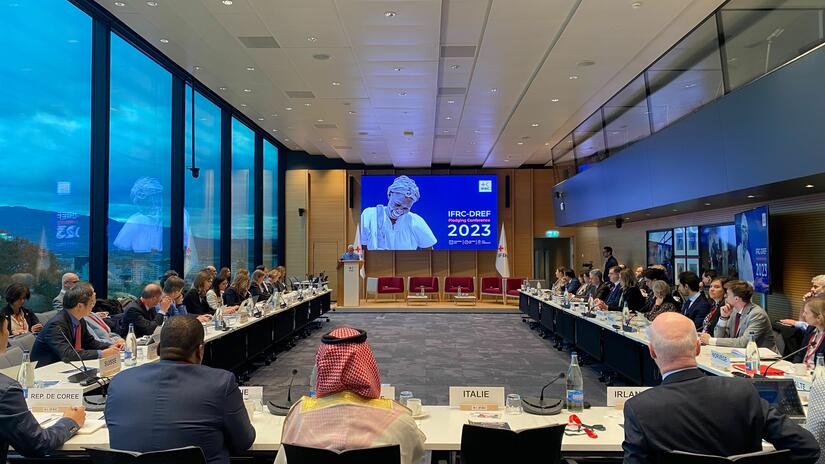 IFRC-DREF raises CHF 64 million at 2023 Pledging Conference, setting new record  
Leading donors from around the world gathered at the IFRC secretariate in Geneva, Switzerland on 17 November to pledge new or renewed funding to the IFRC's Disaster Response Emergency Fund, moving the fund a significant step closer to its strategic  ambition of growing IFRC-DREF to CHF 100 million by 2025.  
Collectively, global cross-sector partners including governments and private-sector companies pledged over CHF 64 million in support of IFRC-DREF for 2023, beating last year's total and previous record of CHF 43 million. 
Please click here to see a video recording of the entire conference live stream. 
Click here to read a news article detailing the accomplishments of the 2023 IFRC-DREF Pledging Conference.
Guidance and support for National Societies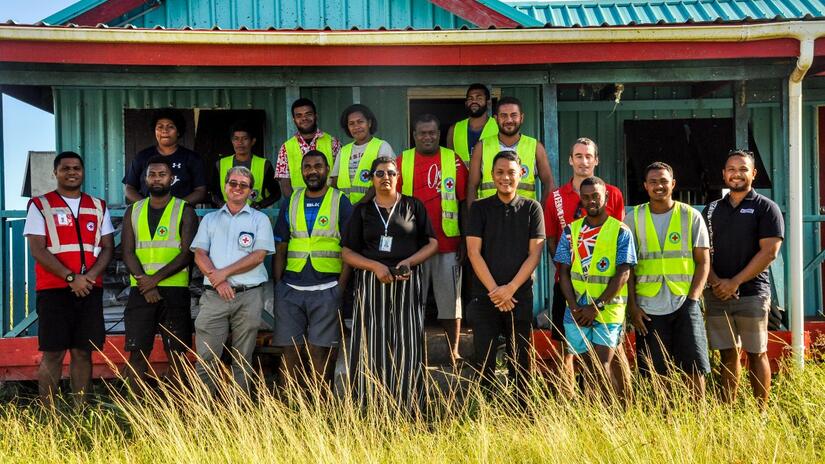 We want to make sure that each of our 191 National Societies knows how to request, has the capacity to process and knows how to report on DREF funding. We have therefore developed specific DREF guidelines for National Societies, as well as an introduction to DREF eLearning course available in English, French, Arabic and Spanish.
We are also developing a range of practical DREF tools and resources to promote a culture of operational learning across our global network. If you are from a National Society and would like to access these resources, please contact Marco Vargas (Delegate, DREF Capacity Strengthening).