Climate-smart disaster risk reduction
The IFRC is one of the biggest community-based disaster risk reduction actors in the world. Together with our 192 National Societies, we help communities around the world to reduce their risks, protect themselves and prepare for emergencies.
There is nothing natural about a disaster. Shocks and hazards do not inevitably lead to catastrophe. Yet every year 67,000 people are killed, 26 million are driven into poverty, and nearly 200 million people are affected by natural hazards worldwide.
It is the world's poorest and most exposed people who suffer the most. And older people, women and girls and people living with disabilities are disproportionately affected.
Climate-smart disaster risk reduction saves lives by limiting the amount of risk people face and the level of damage a crisis might cause. It can help communities effectively prepare for and cope with natural hazards.
This approach is vital because the number of disasters is increasing every year. Climate change, population growth, urban development in risk-prone locations and changes in land use are all increasing the risks.
Prevent. Reduce. Prepare.
Climate-smart disaster risk reduction
This brochure sets out how the IFRC helps communities reduce risks and what we are prioritizing to reach our ambition of mobilizing a significant scale-up in climate-smart DRR activities over the coming years.
Our climate action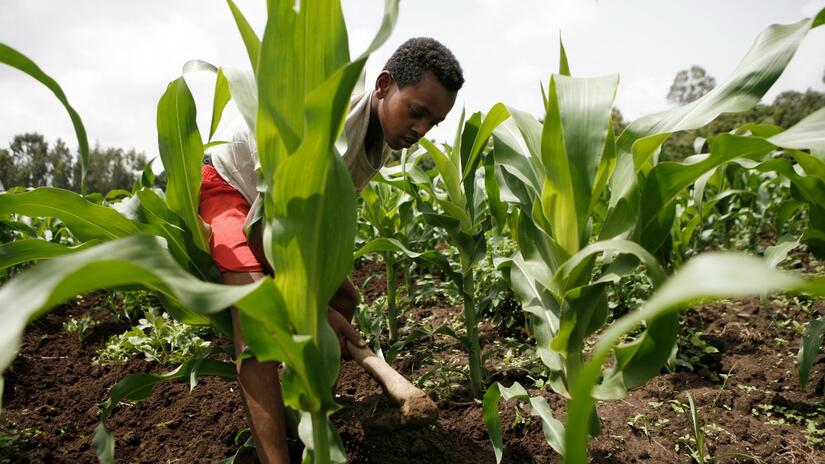 The IFRC and our network of 192 National Societies and 14 million volunteers work closely with communities exposed to climate-related hazards every day.
We're making our work climate-smart, advocating for greater climate change adaptation and significantly increasing our disaster risk reduction efforts worldwide. We are increasingly considering climate risks in all we do, anticipating extreme weather events ahead of their impact and pursuing nature-based solutions.
We are also reducing our own environmental footprint and greening our operations.
Find out more about our commitments to step up our response to climate and environmental crises in the Climate and Environment Charter for humanitarian organizations.
How we are mobilizing to meet the urgency and scale of the climate crisis
Movement Ambitions to address the climate crisis
Building on our unique added value and expertise, this document articulates what the Movement is ready to do collectively to address the climate crisis. Our objective is to reduce the current and future humanitarian impacts of climate change and to support people to thrive in the face of it.