Working With Nature to Protect People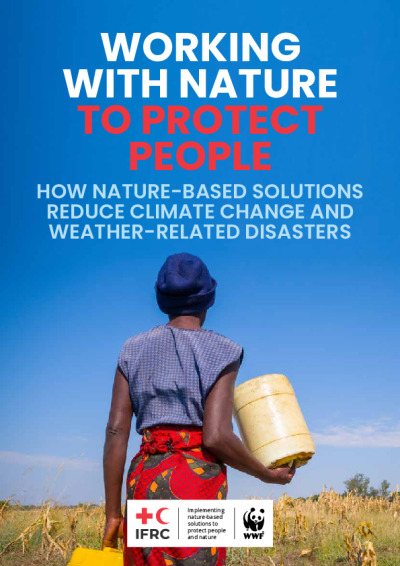 This flagship report from the IFRC and WWF highlights how the power of nature to protect people is being overlooked. It shows how nature-based solutions can reduce the likelihood of climate change and weather-related events occurring. And how they can save lives by preventing exposure to these hazards and supporting vulnerable communities to adapt to and withstand the dangers of a warming world.
Key stats from the report:
Nature-based solutions could reduce the intensity of climate and weather-related hazards by 26%
Nature-based solutions could provide developing countries with valuable protection against the economic cost of climate change, saving at least US$104 billion in 2030 and US$ 393 billion in 2050
Over 3.3 billion people live in places that are highly vulnerable to climate change
From 2010 to 2019 alone, sudden-onset climate change and weather-related disasters killed more than 410,000 people
Scroll down to download the full report and executive summary.