Climate Action and Environmental Sustainability - Survey Report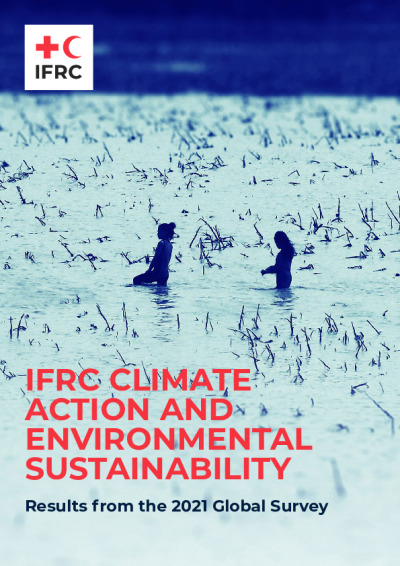 This report presents findings and analysis from a climate action and environmental sustainability survey conducted with 67 Red Cross and Red Crescent Societies in 2021.
The survey sought to understand National Societies' priorities on climate action and environmental sustainability, and how these are connected to strategic documents of the IFRC and our wider Movement (such as our Movement Ambitions to Address the Climate Crisis and the Climate and Environment Charter for Humanitarian Organizations). It also aimed to explore National Societies' perceived capacities and needs to deliver on the climate-related ambitions set out in these strategic documents.
Overall, the report provides baseline information on the current priorities of National Societies in scaling up climate action, as well as their current level of capacity and engagement in working on climate change.