Movement Ambitions to address the climate crisis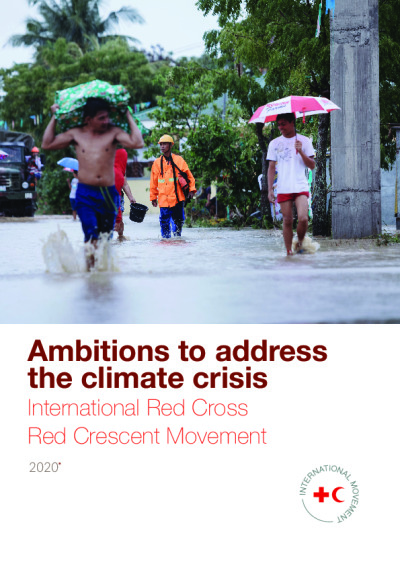 Building on our unique added value and expertise, this document articulates what the Movement is ready to do collectively to address the climate crisis. Our objective is to reduce the current and future humanitarian impacts of climate change and to support people to thrive in the face of it.
We will work across four pillars of action: climate-smart disaster risk reduction, early action and preparedness; health; climate displacement; and climate-resilient livelihoods and services and sustainable water resource management). We will prioritize reducing our own carbon footprint as a cross-cutting consideration in all we do. Our activities will tackle prevention, preparedness, response and recovery to address and reduce the impacts of climate-related shocks and hazards to support the longer-term resilience of communities.