Nature for people
The IFRC is partnering with WWF, the world's largest environmental conservation organization, to work with nature and protect people from the climate crisis.
About the partnership
The climate crisis is a crisis for people everywhere. Communities in every region of the world are already experiencing the worsening and increasing impacts of climate change⁠ and weather-related disasters—with the most vulnerable people being hit hardest.
As the world continues to warm, we must help communities prepare for and adapt to the climate crisis now—in order to prevent or minimize its devastating impacts on lives, livelihoods, and the environment.
That's why we've joined forces with WWF to do just that. Combining our extensive experience in protecting people and planet, we're increasing awareness and action to build the climate and disaster resilience of the world's most at-risk communities. And we're doing it by working with nature.
Nature-based solutions are actions that protect, sustainably manage or restore ecosystems to address societal challenges and benefit human well-being and biodiversity. They can reduce the likelihood of climate change and weather-related hazards developing, and prevent people's exposure to these hazards.
For example, restoring healthy floodplains and wetlands can reduce the impact of floods and promote sustainable agriculture to protect against droughts. While mangroves and coral reefs can provide a protective barrier from storms, soak up planet-warming carbon dioxide and provide food for local communities and habitats for marine life.
Working with nature makes economic sense. Implementing nature-based solutions could save developing countries at least US $104 billion a year by 2030. And they can also contribute to food and water security, health improvements, and reverse nature loss.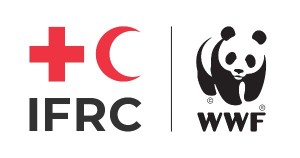 Watch: Why nature-based solutions?