Early warning, early action
Early action, also known as anticipatory action or forecast-based action, means taking steps to protect people before a disaster strikes based on early warning or forecasts. To be effective, it must involve meaningful engagement with at-risk communities. Discover how the IFRC supports effective early warning and early action by Red Cross and Red Crescent Societies.
Community early warning systems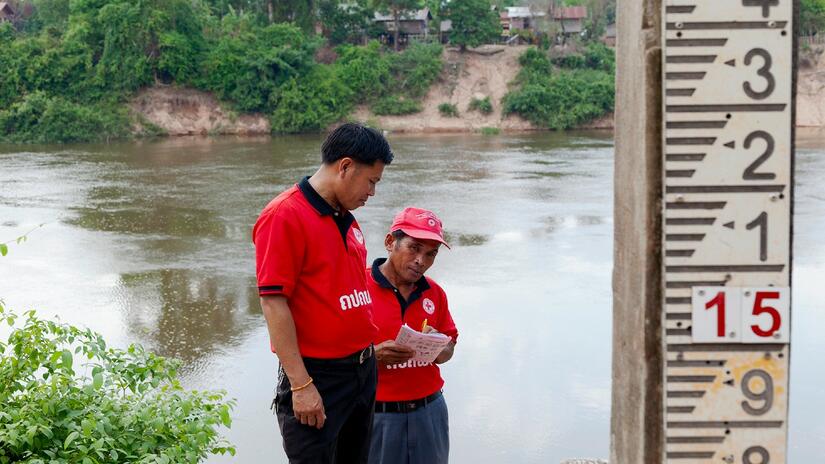 Emergency alerts issued by national authorities don't always reach everyone at risk. We're supporting Red Cross and Red Crescent volunteers to actively monitor and issue timely alerts about risks to their local communities. By doing so, they can ensure even hard-to-reach communities are informed and prepared before a disaster strikes.
We have produced guiding principles and a training toolkit for National Societies and non-governmental organizations to create new, or improve existing, community early warning systems in their countries. National Societies can also access additional resources on Fednet.
Anticipatory action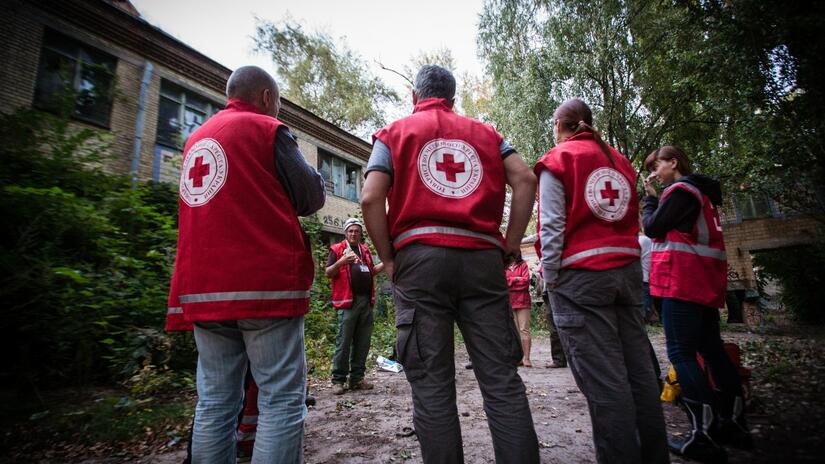 Watch: What is anticipatory action?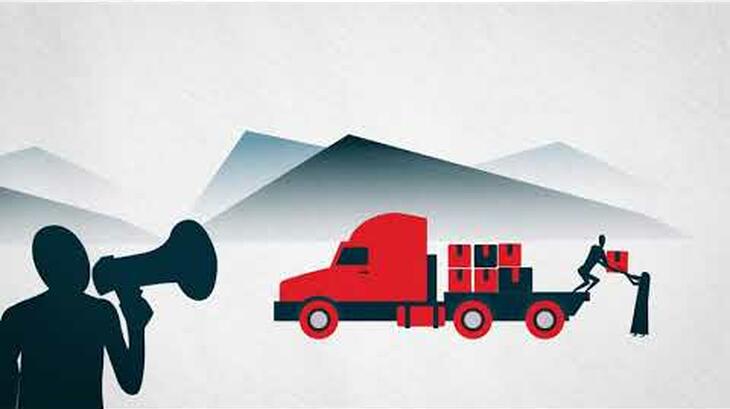 Forecast-based financing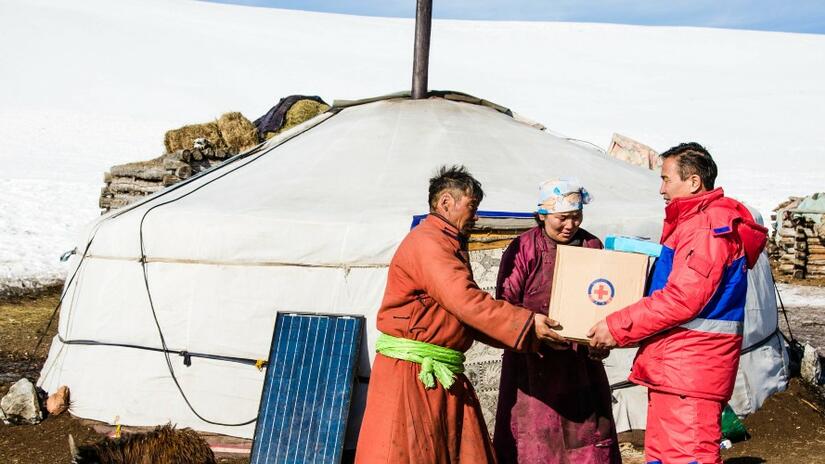 Photo: IFRC/Mirva Helenius
Forecast-based financing is a way of getting humanitarian funding to communities before a disaster strikes. It uses weather forecasts and risk analysis to activate the release of funding ahead of extreme weather events. The overall goal is to prevent natural hazards from becoming disasters and reduce human suffering.
The IFRC has pioneered and improved our forecast-based financing approach since 2014. Visit our dedicated website on forecast-based financing for more information and resources.
And in 2018 we launched Forecast-based Action by the Disaster Response Emergency Fund, now known as the Anticipatory Pillar—our dedicated funding mechanism that helps National Societies take early action before disasters strike.
Watch: What is forecast-based financing?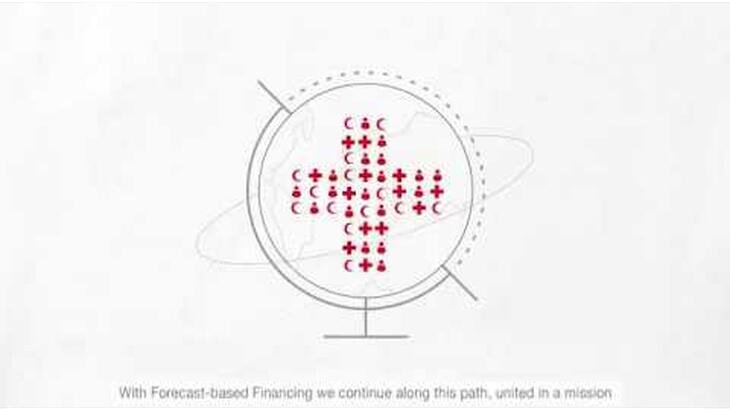 Risk-informed Early Action Partnership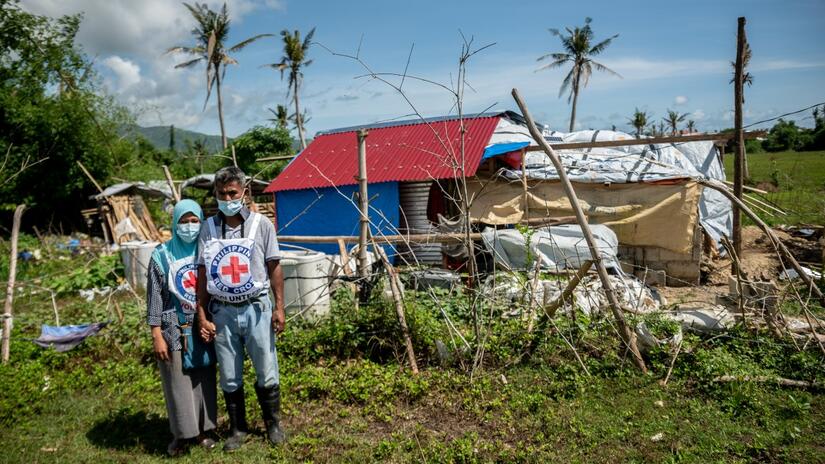 Hosted by the IFRC, the Risk-informed Early Action Partnership (REAP) aims to make one billion people safer from disasters by 2025 by:
Increasing funding for early action
Improving early warning systems
Improving the ability of local responders to take early action
WhatNow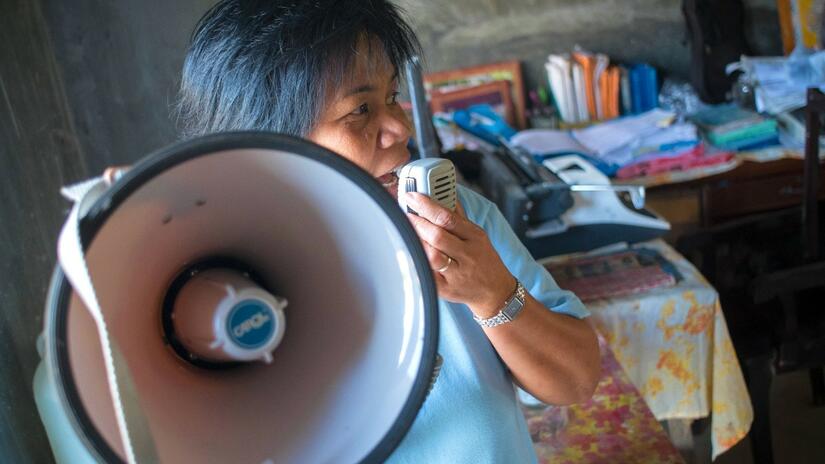 Photo: Finnish Red Cross/Jarkko Mikkonen
Our WhatNow service enables National Societies to adapt our Public Awareness and Public Education (PAPE) for disaster risk reduction key messages to their local risks, languages and contexts.
They can then upload them to a global portal to enable partners—such as Google or regional, national and local media companies—to broadcast them alongside hazard alerts.
Watch: WhatNow service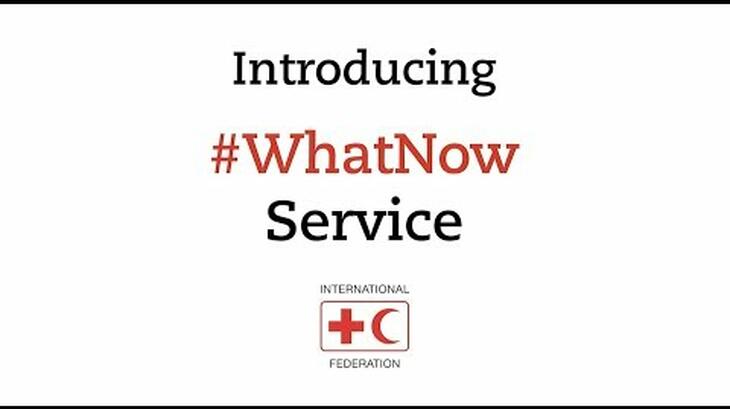 Alert Hub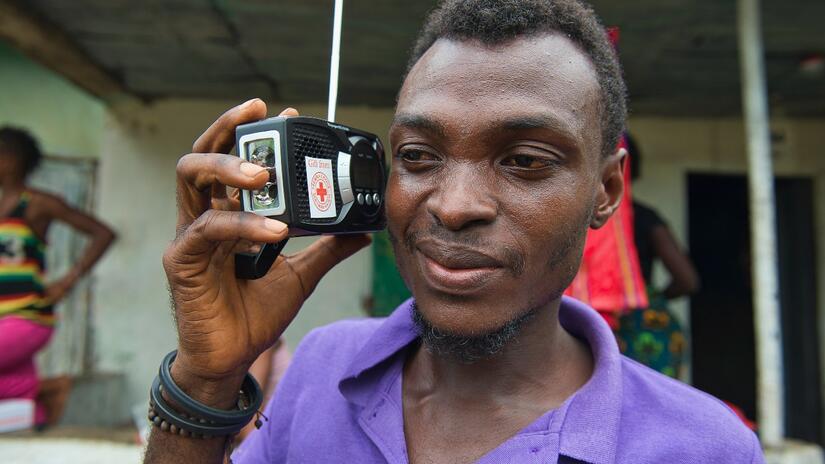 We are currently developing the IFRC Alert Hub, a free online source that brings together published emergency alerts from national, regional and local alerting authorities.
The platform will be unique in its focus on multi-hazard emergency alerts (from national to local levels) which are free to use and centralized in one place, bringing us one step closer to ensuring that emergency alerts reach everyone at risk. 
We will also work to integrate public messages about how to prepare and reduce risks in tandem with government alerts.