Emergency Social Safety Net (ESSN) Monthly Report: January 2022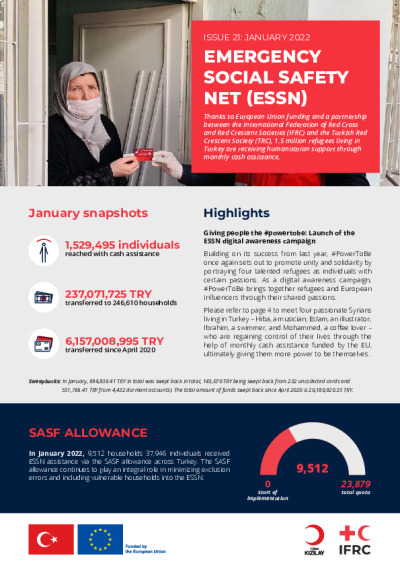 In January 2022, we launched a new phase of our #PowerToBe campaign as part of the ESSN programme.
#PowerToBe once again set out to promote unity and solidarity by portraying four talented refugees as individuals with certain passions. As a digital awareness campaign, #PowerToBe brings together refugees and European influencers through their shared passions.