International Volunteer Day
International Volunteer Day takes place every year on 5 December. It's an opportunity to celebrate and thank people all around the world who dedicate their precious time and efforts to voluntary service. For the IFRC, it's about celebrating our 14 million volunteers engaging in local humanitarian action for global good.
Why do we celebrate it?
At the IFRC, we are deeply proud of our incredible volunteers who save lives and strive for our shared humanity every single day. Even though the scale of today's challenges—be it COVID-19, the climate crisis or the dangers faced by communities at risk of disaster—can feel overwhelming, there is hope.
Hope in the form of countless acts of kindness from one person to another. Because wherever and whenever there is a crisis, there is a Red Cross or Red Crescent volunteer ready to support those affected. Their commitment never wavers, and their compassion has no limits. They are unstoppable.
For International Volunteer Day 2021, we continued the excitement of our #unstoppable campaign from World Red Cross and Red Crescent Day earlier in the year. Watch the video below to learn more.
We will announce the theme for International Volunteer Day 2022 in the autumn - watch this space!
Watch: The beat goes on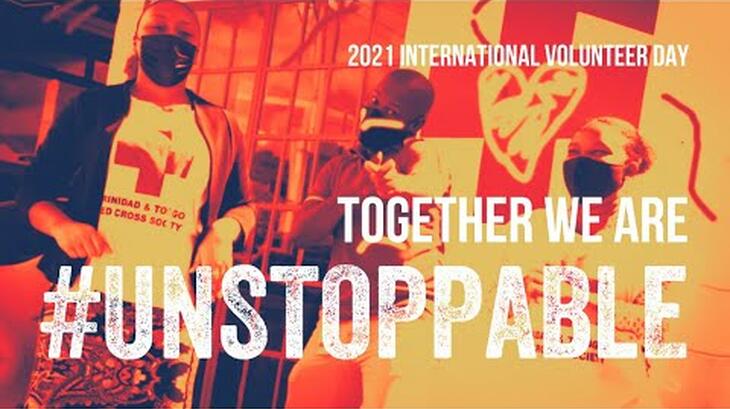 Don't miss a beat! Join us on social