International Volunteer Day 2021
International Volunteer Day takes place every year on 5 December. It's an opportunity to celebrate and thank people all around the world who dedicate their precious time and efforts to voluntary service. For the IFRC, it's about celebrating our 14 million volunteers engaging in local humanitarian action for global good.
Theme for 2021
At the IFRC, we are deeply proud of our incredible volunteers who save lives and strive for our shared humanity every single day. Even though the scale of today's challenges—be it COVID-19, the climate crisis or the dangers faced by communities at risk of disaster—can feel overwhelming, there is hope.
Hope in the form of countless acts of kindness from one person to another. Because wherever and whenever there is a crisis, there is a Red Cross or Red Crescent volunteer ready to support those affected. Their commitment never wavers, and their compassion has no limits. They are unstoppable.
For International Volunteer Day 2021, we're continuing the excitement of our #unstoppable campaign from World Red Cross and Red Crescent Day earlier this year!
We're asking our volunteers: what does #unstoppable mean to you and your National Society?
Please send us your short videos (max 30 seconds) inspired by the song in the below video. Click here to download the song and submit your videos.
The top videos will be showcased in our main video for International Volunteer Day. Some of the other submissions will be showcased on IFRC social platforms. Please use content from this past year.
Share your #unstoppable videos with us!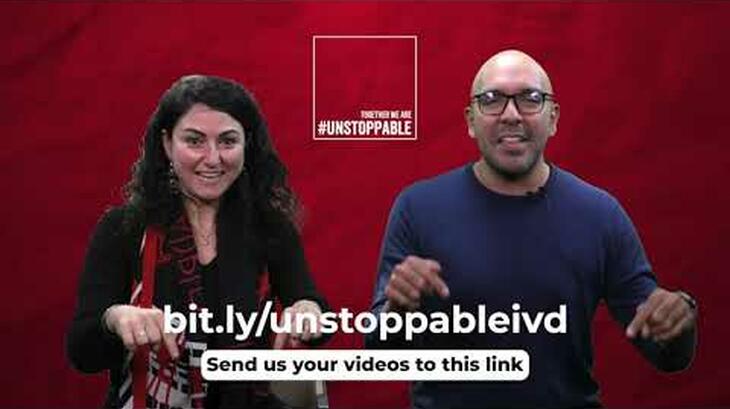 Don't miss a beat! Join us on social
Watch: Together we are unstoppable