Learn with us
The International Federation of Red Cross and Red Crescent Societies (IFRC) offers a wealth of learning opportunities and resources to our National Societies, volunteers, partners and the general public. Discover them below.
IFRC Learning Platform
The IFRC Learning Platform is our global online learning hub for all. It supports the personal and professional development of our volunteers and staff worldwide and helps improve public knowledge of important humanitarian issues.
On the platform, you will find high-quality, multilingual learning opportunities developed by Red Cross and Red Crescent experts as well as resources from other humanitarian organizations.  
Resources include self-paced online courses, video playlists and games—on topics ranging from first aid and healthy lifestyles through to supporting people on the move and disaster law. There are also various social learning tools, including our 'communities of practice'—virtual groups of experts and people interested in specific humanitarian topics in which to share knowledge and learning.
Registration, access to and use of the Learning Platform is completely open and free. You can access it anytime and wherever you are via your phone, tablet, laptop or computer. You can even learn offline by using the Cornerstone Learn mobile app (available for iOS and Android—terms of use available here) and downloading the courses and other resources you might be interested in.
Other key learning resources
Featured learning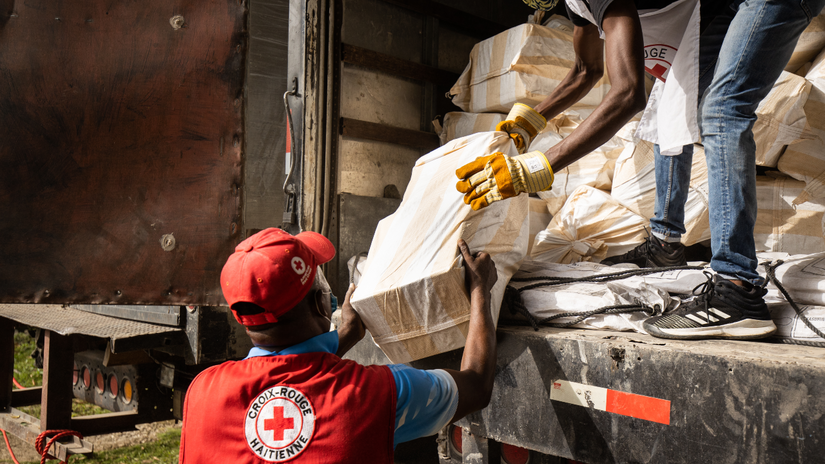 Photo: Canadian Red Cross/Luc Alary
The IFRC offers a one-year online certificate programme in disaster management in partnership with the Tata Institute for Social Sciences (TISS).
The programme is meant for a wide variety of learners/practitioners in disaster management globally. IFRC staff, National Society volunteers and staff at all levels, along with others interested in disaster management and humanitarian response can apply.
Discover more about the course and apply here.
Applications are open until 31 May 2022, with the course commencing on 20 June 2022.
Get in touch
If you have any questions relating to the IFRC Learning Platform, or if you would like to collaborate with us on developing new learning resources, please contact [email protected]