In recent weeks, floods have been hitting communities and making headlines around the world. 
Let's take a look at some of the countries dealing with flooding and see how Red Cross and Red Crescent teams are helping people who have been affected. 
Slovenia 
Torrential rains over the past couple of weeks have affected two-thirds of Slovenia, prompting the country's Prime Minister to declare it the 'biggest natural disaster' in the country's history.  
The floods have killed three people and destroyed bridges, roads and houses - causing an estimated 500 million euros of damage. 
Volunteers from the Slovenian Red Cross have been delivering food, water and medicine to people affected by the floods – often on foot, since it's the only way to reach many isolated communities. They're also accompanying people staying in temporary shelters.  
The Czech Red Cross, Croatian Red Cross, Hungarian Red Cross and Polish Red Cross have all shown solidarity by sending additional food, water and hygiene items into the country to help with the response.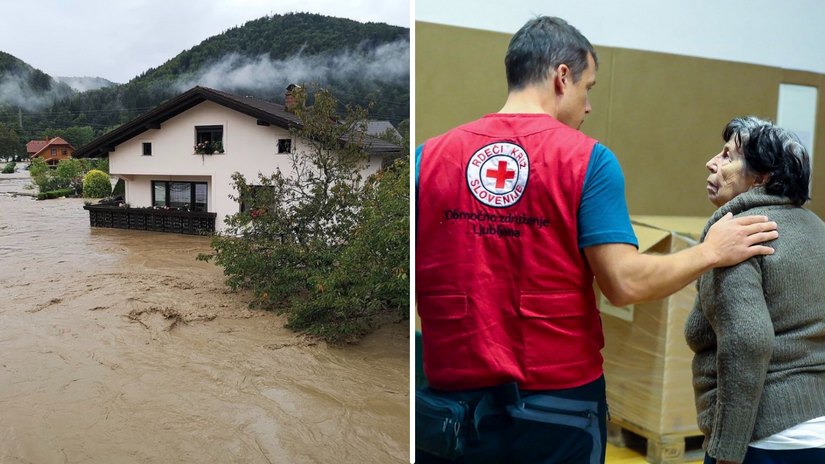 Photo: Slovenian Red Cross
Norway
In Norway, Norwegian Red Cross volunteers are helping people affected Storm Hans, which is causing havoc across the south of the country – bringing extreme rain, landslides and floods. 
Volunteers are assisting with evacuations, running emergency ambulances, delivering food to isolated people and building sandbag flood defences. Many local branches remain on high alert, with more volunteers standing by to support as the situation develops.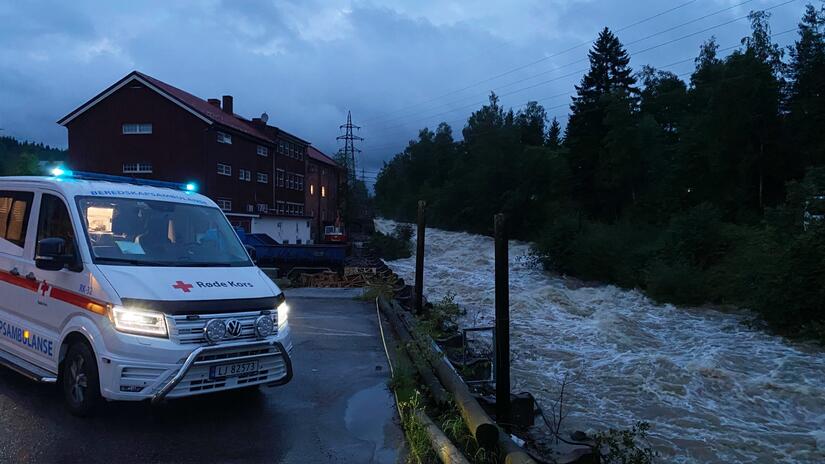 Photo: Norwegian Red Cross
Sudan 
With millions reeling from the ongoing conflict in Sudan, communities across White Nile state have also now been impacted by heavy rains and flash floods.  
Torrents of water swept away and destroyed everything in their path. Families have lost homes and belongings, and many are resorting to sleeping outside in the open air.  
Shelter and clean water are needed urgently. Sudanese Red Crescent Society volunteers, who have already been responding to people's needs during the conflict, are assessing the situation closely to provide additional support.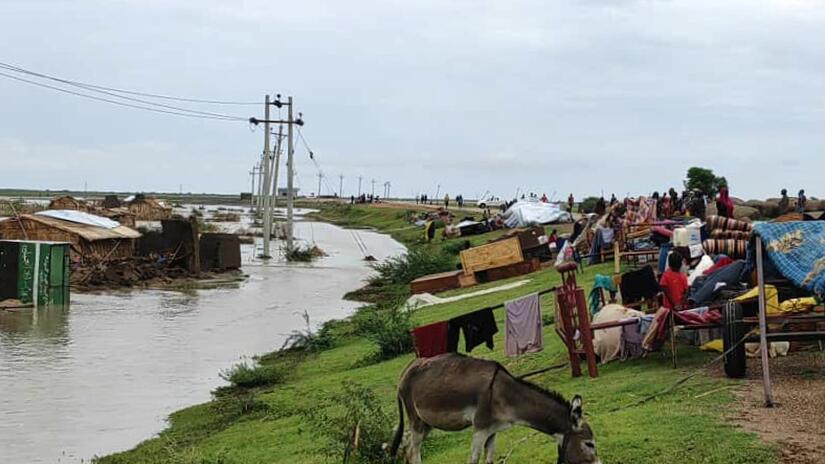 Photo: Sudanese Red Crescent Society
China
Torrential rains and floods have hit East Asia severely this summer, including areas of north, northeast and southern China. Beijing has seen the largest rainfall experienced in the city in the past 140 years. 
Disaster relief teams from the Red Cross Society of China are helping people in flood-stricken areas – supporting with clean-up and recovery, as well as distributing household items, quilts, waterproof jackets and more.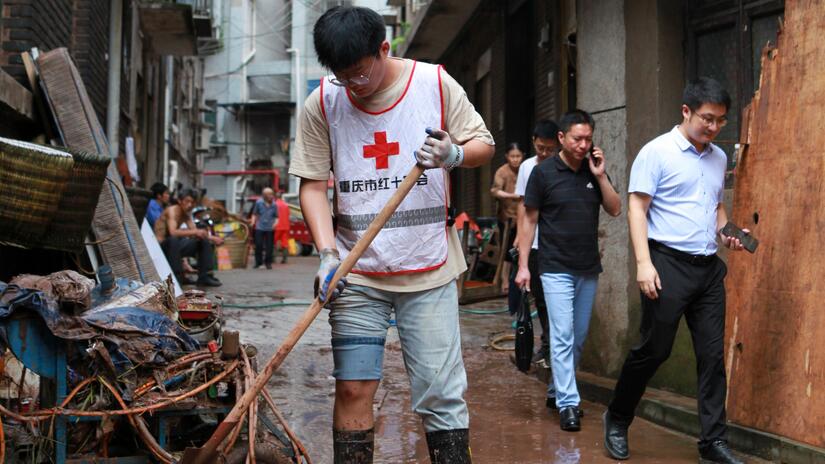 Photo: China Red Cross Society
Philippines
In the Philippines, Typhoons Doksuri and Khanun (known locally as Egay and Falcon) have brought devastating floods. 
An estimated 313,000 people have been displaced by Doksuri alone, and more than 25 people have sadly lost their lives. 
Philippine Red Cross volunteers have been bringing relief supplies, meals, medical assistance and psychosocial support to affected communities.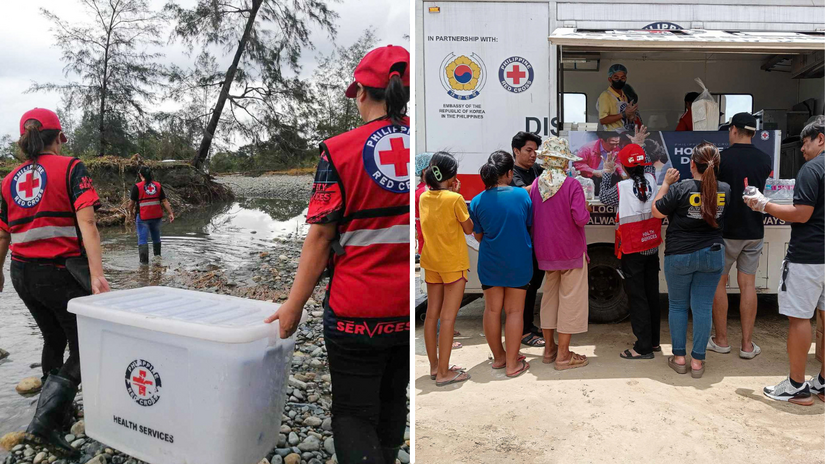 Photo: Philippine Red Cross
Afghanistan 
Flash floods and heavy rainfall have caused loss of life, injuries and severe damage to hundreds of households in Afghanistan – a country already experiencing complex humanitarian crises. 
Afghan Red Crescent and IFRC emergency teams are providing urgent relief – including blankets, jerry cans, tarpaulins and shelter kits. And mobile health teams are bringing medical services to remote communities.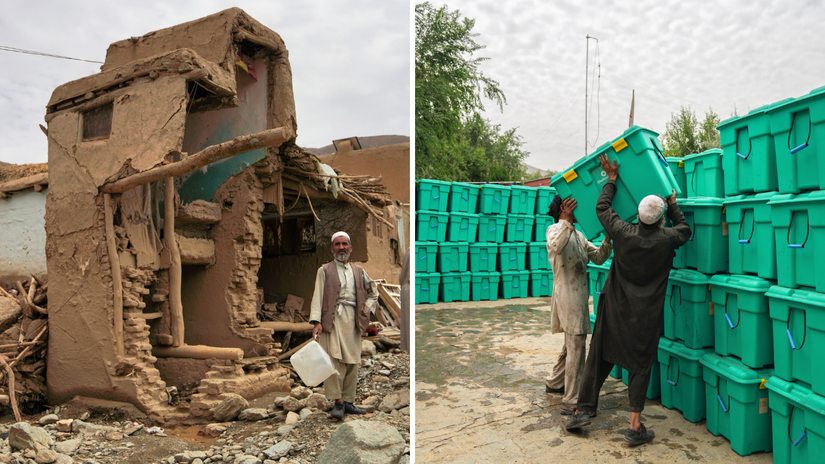 Photo: IFRC/Meer Abdullah
Iran 
In Iran, Iranian Red Crescent Society teams have been responding to flooding in Sistan Balochistan, North Khorasan and West Azerbaijan provinces – deploying 35 response teams and providing support to hundreds of people. 
Volunteer teams have been rescuing people stranded in the flood waters, setting up temporary shelters, and providing essential items.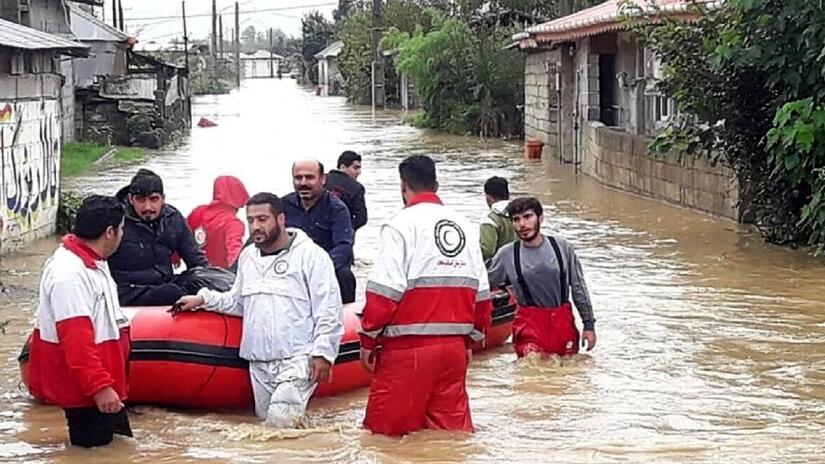 Photo: Iranian Red Crescent Society
Honduras 
In western Honduras, localized flooding caused by rainstorms hit the town of Copan Ruinas – damaging homes and local businesses.  
The local Honduran Red Cross branch responded quickly to distribute relief items to local people and help clear up debris and fallen trees.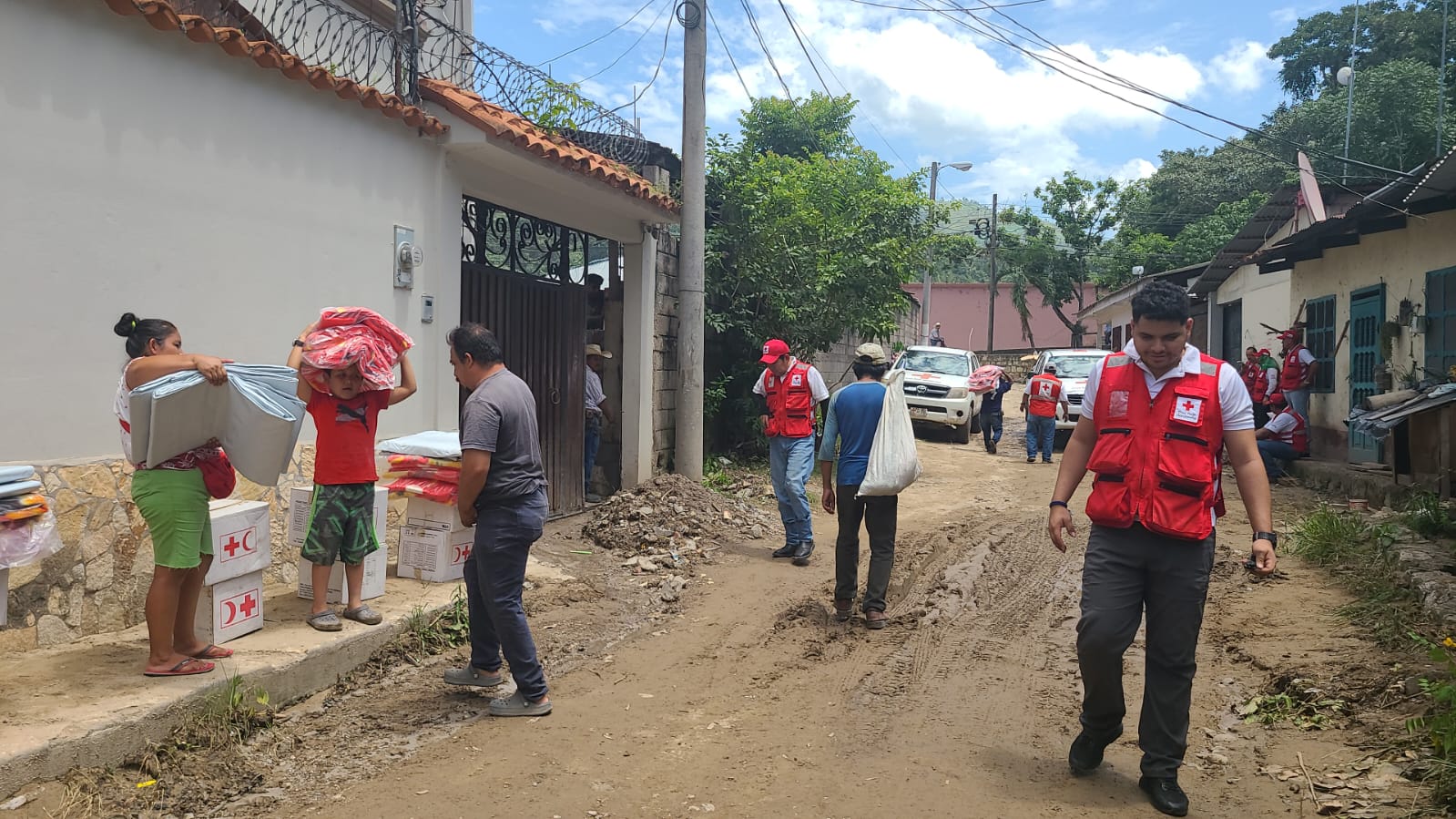 -- 
Thank you to all our National Societies for supporting communities affected by floods in recent weeks.
If you'd like to learn more about floods and how you can prepare, click here.