Amizmiz is a small town in Morocco, located at the foot of the High Atlas mountain range. Behind the main road that leads up into the mountains, there are hundreds of small, narrow streets full of adjoined houses.
It's in one of these streets that Khadija, Fatima, Radia and Zineb used to live.
When the earth started to shake on the night of September 8, they were all at home, ready to go to sleep after their nightly prayers.
Within seconds, the walls of their house started to shake and collapse. They rushed out into the street, fortunate to all make it out safely, but lost everything they had.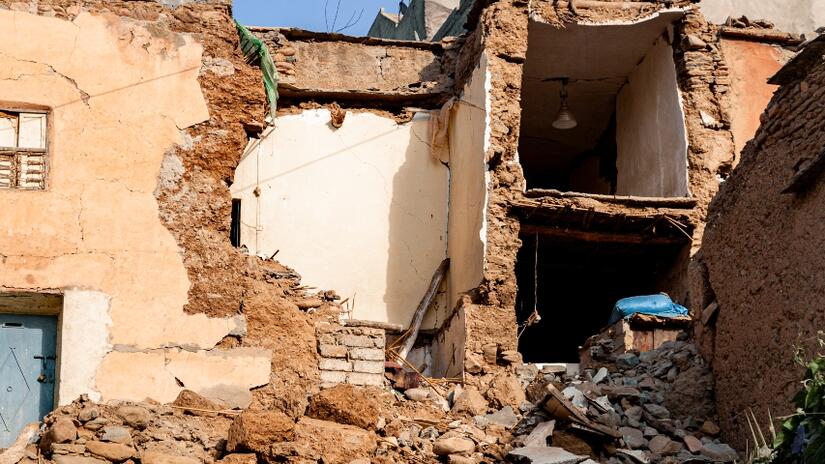 Photo: IFRC/Benoit Carpentier
Khadija, Fatima, Radia and Zineb are part of a community of ten families who are now living under tents, about two hundred metres from where their homes once stood.
They haven't just lost their homes, they've also lost their income. Khadija, Fatima and Radia's husbands used to work in the local market, the souk, that has also been completely destroyed.
"We are very grateful for all the help we have received so far, the solidarity has been amazing," says Khadija.
"But we know the solidarity will fade away and soon we will have nothing to eat. We don't have any income anymore; our husbands can't work. We don't know how we will be able to cope in the weeks to come," she adds.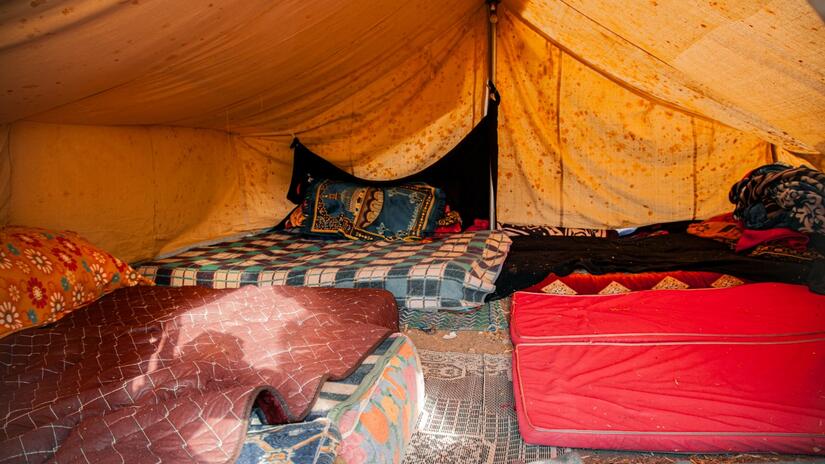 Photo: IFRC/Benoit Carpentier
Khadija and her friends want to go back home. They want their houses to be rebuilt exactly where they were. "A house is life," explains Khadija.
In an emergency like the September 8 earthquake, it's often children who suffer most and who need the most support with their mental health recovery.
"They scream in the middle of the night. They have a lot of nightmares. They are also much more sensitive, crying more often. They are scared," says Khadija.
But despite the tragic circumstances, Khadija and her friends make sure that life goes on, for them and their children.
Between the donations they've received, they've managed to set up a functioning kitchen to feed the whole community—proving that against all odds, and in the face of so much loss, humanity can prevail.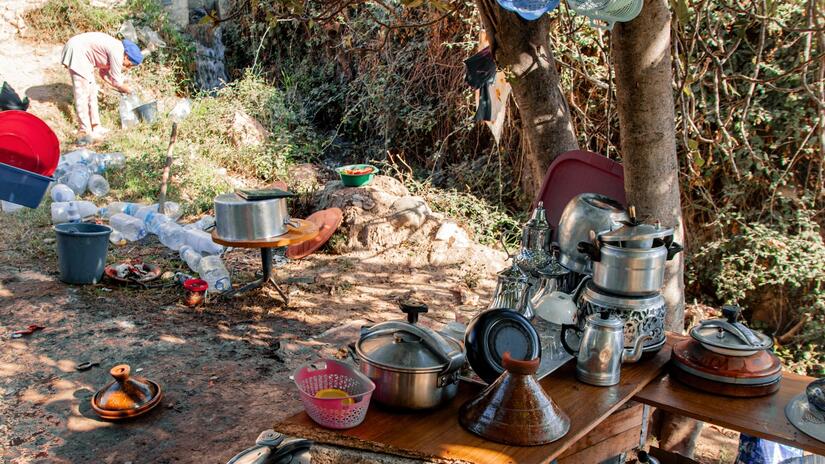 Photo: IFRC/Benoit Carpentier
The Moroccan Red Crescent is supporting Khadija's community, and many more across the country, by providing essential relief supplies.
Volunteers are also offering psychosocial support to help people process the shock of such a sudden, devastating disaster.
--
The IFRC network is in it for the long haul with our response to the September 8 earthquake.
To support people like Khadija who have lost everything, please donate to our emergency appeal today.