When the 6.8 magnitude earthquake struck Morocco late at night on September 8, Said was out of town and away from his family home located in the small rural town of Tamaloukte—close to the earthquake's epicentre.
Immediately, he rushed back home through the rubble and debris of collapsed buildings that now inundate the surrounding roads.
Upon arriving home, he discovered the remnants of his house—barely recognizable and almost completely destroyed by the earthquake.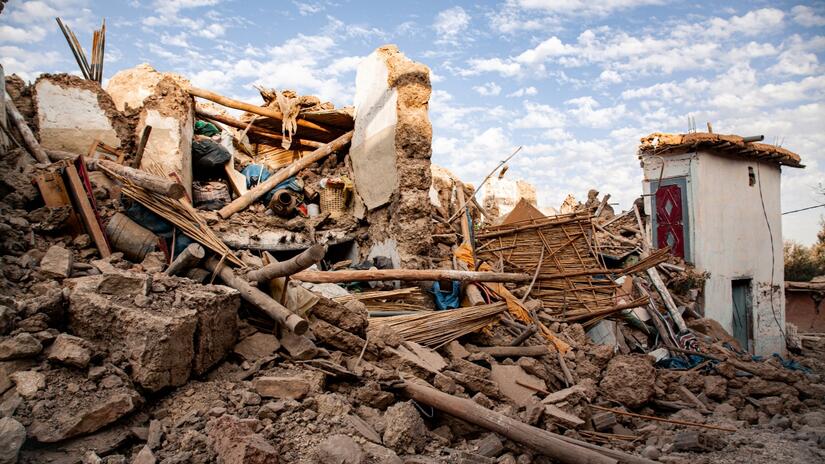 Photo: IFRC/Benoit Carpentier
While he had been rushing home, Said's father, Mohamed, had tried desperately to save his three grandchildren who were inside. But, tragically, two of Said's three children—his 11 year-old daughter, Asma, and 5 year-old son, Ibrahim—did not survive.
"I was sleeping at home when the earthquake hit. I was told that my second house [where the grandchildren were at] had collapsed, so I came rushing to save my grandchildren but found them under the rubble, unresponsive. The roof came down while they were inside," explains Mohamed.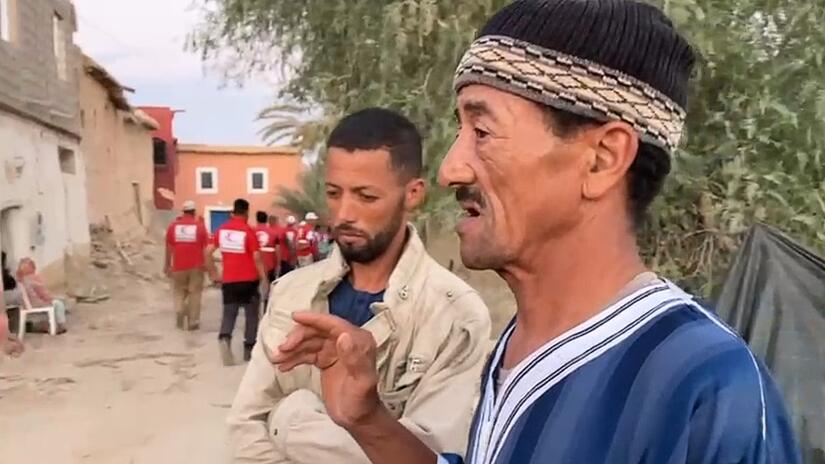 Photo: IFRC/Benoit Carpentier
Asma and Ibrahim are two of the 47 victims who have lost their lives to the earthquake in Tamaloukte.
The Moroccan Red Crescent, with the support of the Qatar Red Crescent, has been giving Said's family vital psychosocial support as they come to terms with their immense loss.
Volunteers have also provided Said's family with a tent, warm blankets, several mattresses and clothes to get through the initial aftermath of the disaster.
This assistance is just the first step in what will likely be a long and difficult journey to recovery.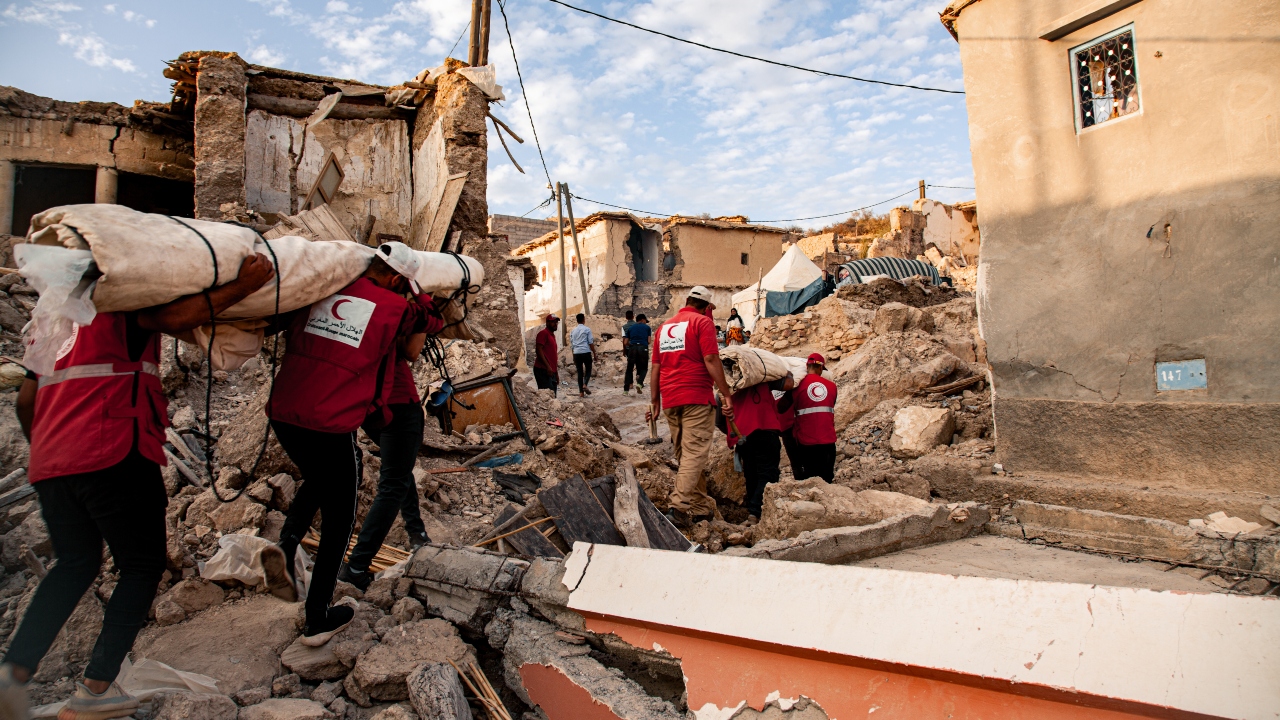 Behind every stat or number in this crisis, there is a story: stories of lost loved ones, neighbours, friends. Stories of futures, stolen in an instant, and of broken homes.
Through our Morocco earthquake emergency appeal, the IFRC network is supporting the Moroccan Red Crescent to be there for families like Said's now, and long into the future.
While we cannot replace what he has lost, we will do everything we can to help Said and his family rebuild their lives.
--
To support people like Said who have lost everything due to the earthquake, please donate to our Morocco earthquake appeal today.