Guide to Strengthening the Auxiliary Role through Law and Policy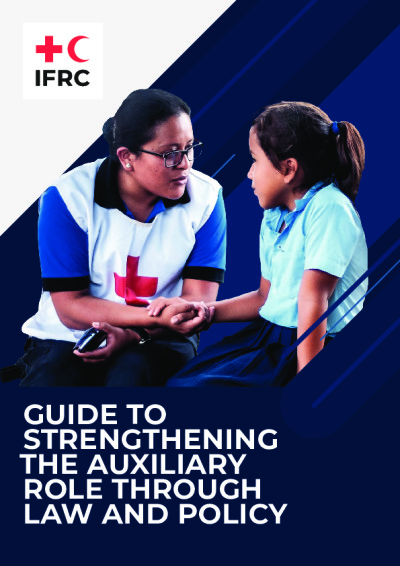 The purpose of this Guide is to provide practical guidance to National Societies about how to strengthen their auxiliary role through domestic law, policies, plans and agreements. Each of these types of instrument has different characteristics and functions, which are discussed in Chapter Three.
This Guide has a strong focus on sectoral laws, policies plans and agreements. It also focuses on legal facilities, meaning special legal rights and exemptions that enable National Societies to conduct their operations more efficiently and effectively. The focus of this Guide is predominantly on how laws, policies, plans and agreements can strengthen the auxiliary role in sectors such as disaster risk management, health, migration and social welfare.