Protection of National Societies' integrity policy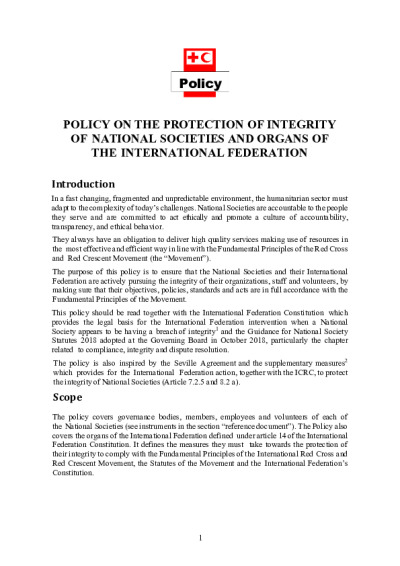 In a fast changing, fragmented and unpredictable environment, the humanitarian sector must adapt to the complexity of today's challenges. National Societies are accountable to the people they serve and are committed to act ethically and promote a culture of accountability, transparency, and ethical behavior.
They always have an obligation to deliver high quality services making use of resources in the most effective and efficient way in line with the Fundamental Principles of the Red Cross and Red Crescent Movement (the "Movement").