Sight Unseen: A vision for effective access to COVID-19 vaccines for migrants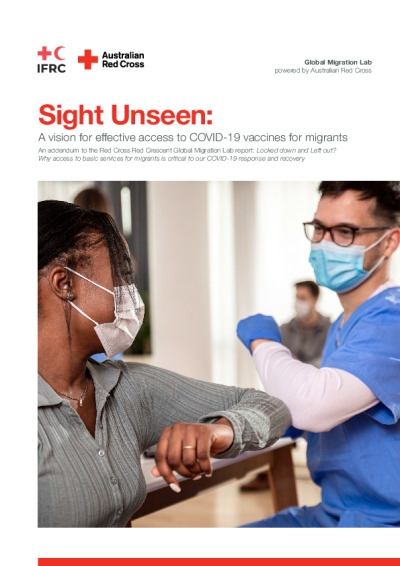 This addendum builds on the findings from the Locked down and left out? Why access to basic services for migrants is critical to our COVID-19 response and recovery report.
It aims to take stock of the current global trends with respect to COVID-19 vaccines access for migrants. It draws on publicly available data from a range of sources, including research organizations, governments, the United Nations, media and civil society organizations, complemented by insights and case studies from a survey of 52 National Red Cross and Red Crescent Societies (National Societies) working directly with migrants and host communities around the globe.