REACH initiative
Our Resilient and Empowered African Community Health (REACH) initiative, in partnership with Africa CDC, aims to improve the health of communities across Africa by scaling up effective, people-centred and integrated community health workforces and systems.
About REACH
Millions of people across Africa cannot access the health services they need due to a lack of availability or affordability, resulting in unnecessary suffering and avoidable deaths.
Community health workforces already play a crucial role in many African countries' health systems. The REACH initiative aims to scale up, train, support and better integrate community health workforces within public health systems to help bridge the healthcare gap across the continent.
Together with Africa CDC, we are supporting African Union member states at the continental, national, subnational and—most importantly—community level to build sustainable primary health care by:
Selecting, recruiting, inducting, training and deploying community health workers.
Providing safety equipment such as personal protective equipment (PPE), first aid kits and insurance.
Building the capacity of Ministries of Health, National Red Cross and Red Crescent Societies and other in-country partners through technical and advocacy support.
Improving community engagement approaches and community-led accountability systems to build trust and increase uptake of services.
Running cost-effectiveness exercises and creating solid investment cases for community health workforces with modelling for financial sustainability.
What do we want to achieve?
Outcome 1
Increase the capacity of community health workforces to provide and facilitate equitable access to health services and assist communities affected by public health emergencies
Outcome 2
Communities are better prepared for, better able to respond to, and more resilient to health emergencies.
Outcome 3
Strengthened capacities, programmes and systems within national community health workforces and Red Cross and Red Crescent Societies to address community health needs at all times.
More information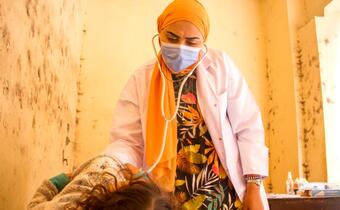 Why are community health workers so important?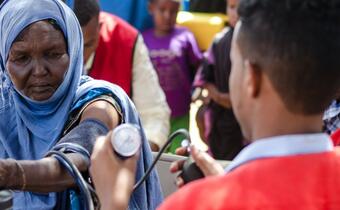 Where is REACH active?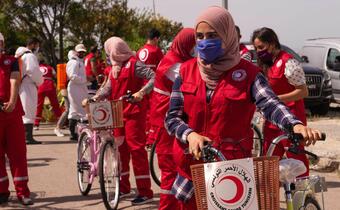 What funding is needed?