Photos by Fadza Ishak/IFRC and Malaysian Red Crescent Society.

Continuous torrential rain in eastern and southern peninsula Malaysia has caused rivers to burst their banks, flooding hundreds of communities and towns.

The Malaysian Red Crescent worked alongside authorities as an emergency alert was issued and more than 52,000 people were evacuated when waters rose, reaching roofs and second stories within hours of the alert.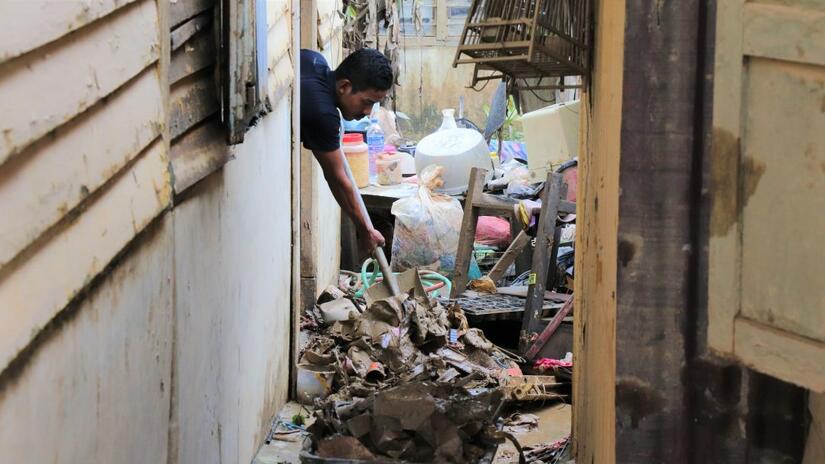 Tens of thousands of people were badly affected as severe floods hit towns in the states of Terengganu, Pahang, and Johor. Many communities were cut off, surrounded by floodwater.

In many areas where waters have receded as fast as they came, thick mud and muck coated thousands of houses, damaging virtually all households content.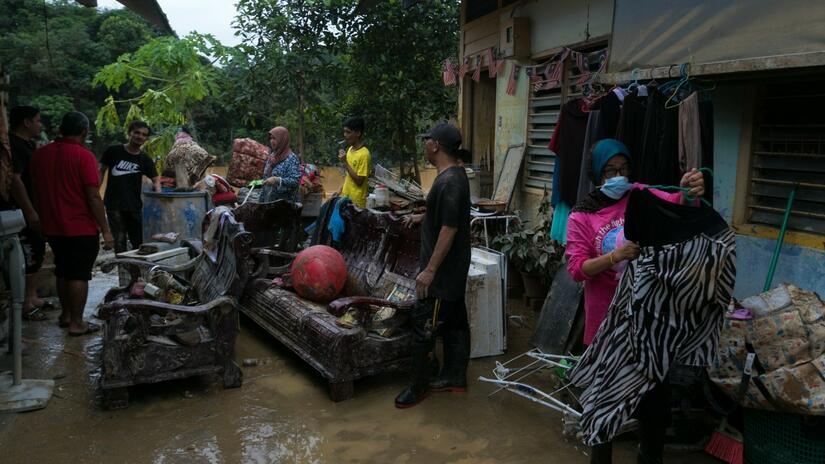 Household possessions --  toothbrushes, towels, utensils, pillows, mattresses, furniture and even personal clothes and valuables -- were coated with thick mud and muck. 

Cars and large household items were swept away, and damaged beyond repair.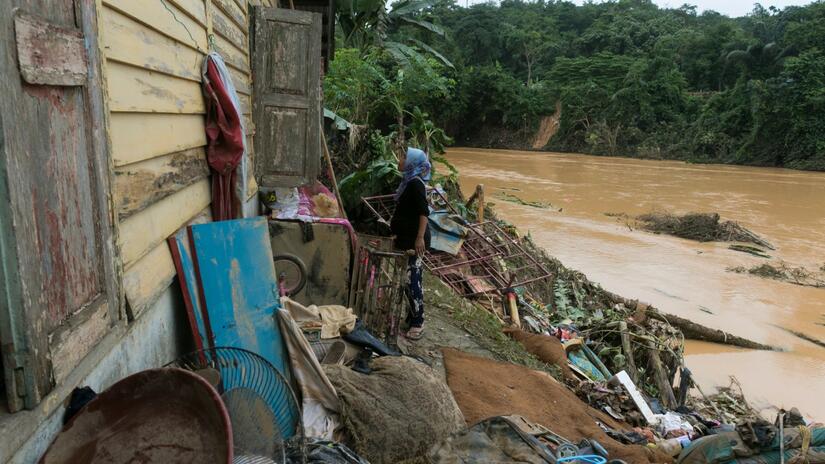 When the floods receded, people were devastated by the damage left behind. Homes by the river were among the worst hit, with water sweeping through doors and windows and carrying personal belongings away. Adding to the hardships, the flash floods took place in the middle of a worsening Covid-19 pandemic.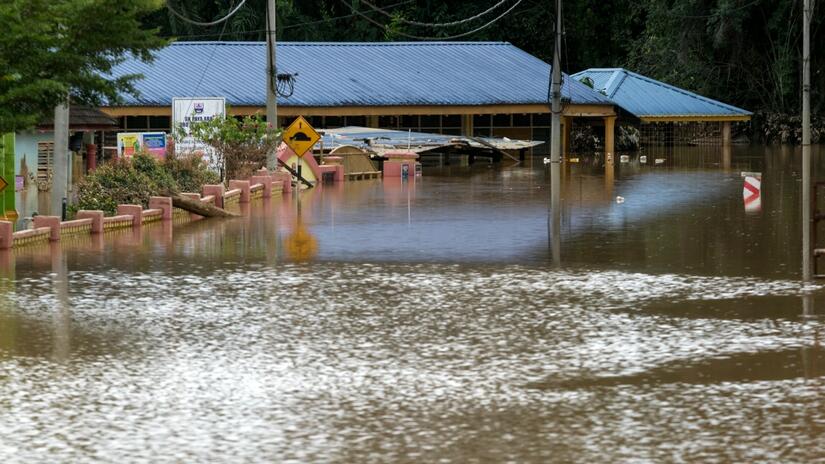 Even though the worst of the flash floods have slowly receded, many areas still remain submerged under stagnant waters. The water levels reportedly rose to heights of up to 10 meters, submerging houses, schools, shops, power poles, and other infrastructure.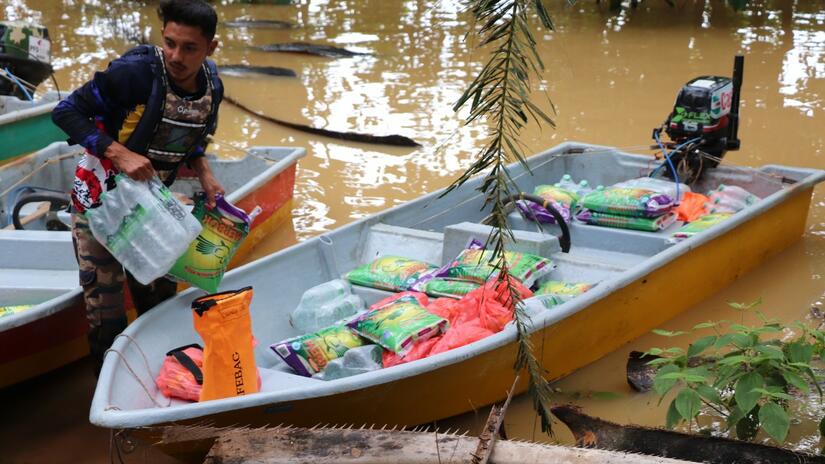 The Malaysian Red Crescent teams worked alongside local authorities to provide essential relief such as rice, dry noodles, milk powder, dignity kits, detergent and more for the affected communities. In some areas, authorities travelled by boat to reach houses that had been completely isolated by stagnant waters.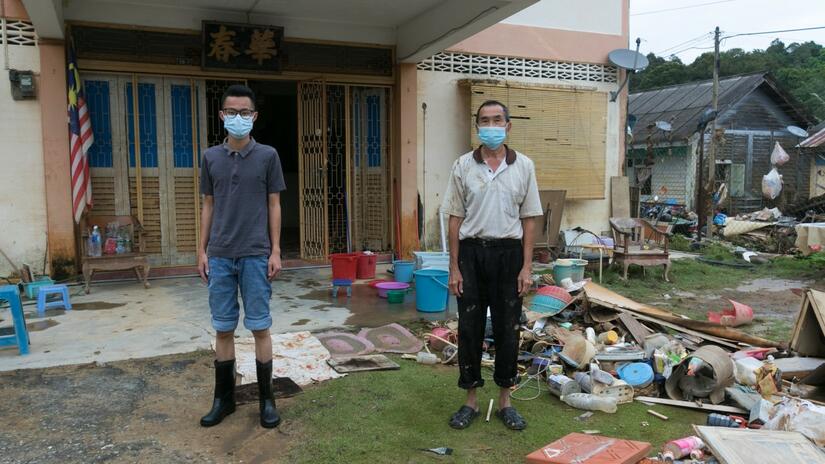 Loh Chin Sin, 74, returned to his home of  40 years to find all his belongings destroyed. Although these areas experience flooding and mass evacuation every year during the rainy season, this year was far more severe, with more than 52,000 people having to abandon their homes and discard almost all of their belongings.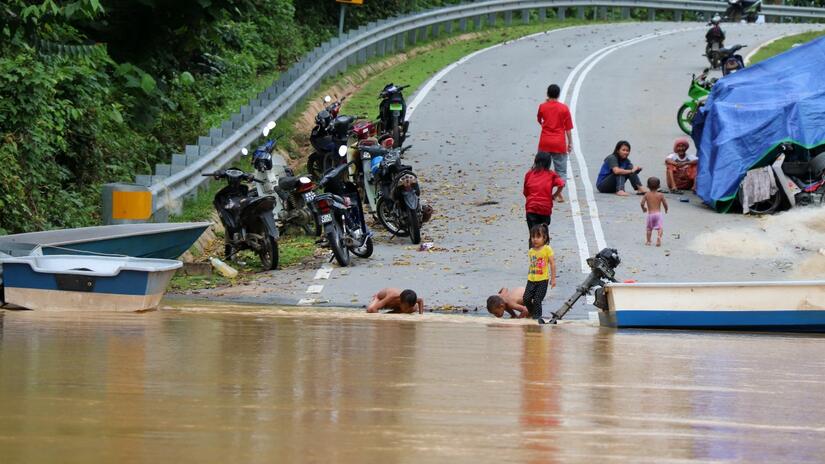 Some of those severely affected are camped on roadsides and bus stops, waiting for the water to recede.  Malaysian Red Crescent and authorities are providing accommodation at emergency shelters along with food and essential items.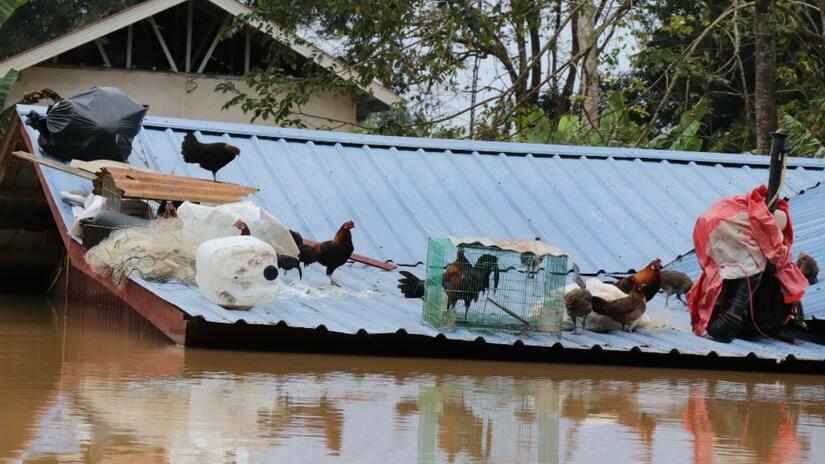 To make matters worse, farm animals of all kinds and pets have been swept away or isolated. Volunteers have managed to rescue those that were thankfully found.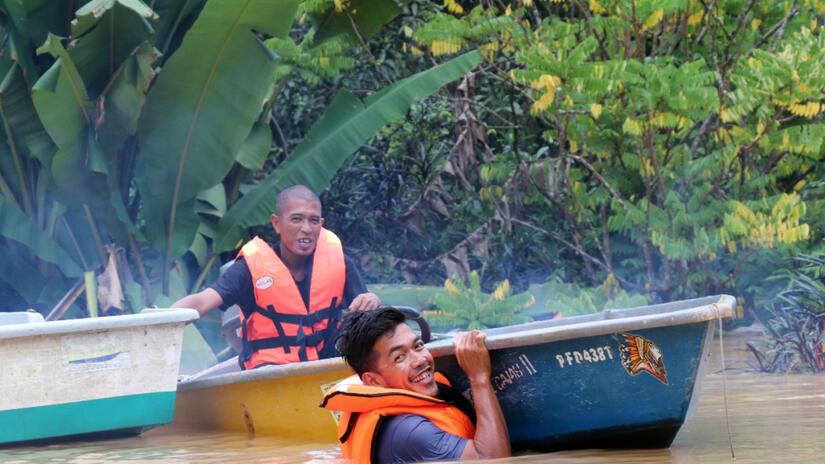 The IFRC and Malaysian Red Crescent deployed its staff to work alongside authorities to keep people safe during evacuation and ensure their access to essential relief supplies. Malaysian Red Crescent have been on the ground for months before, conducting COVID-19 related activities to these remote communities in the state of Pahang and Terengganu.