"One minute is a lot of time. In a rescue, one minute can be decisive," says Agata Grajek from the Polish Red Cross Medical Rescue Group based in Wrocław.
She's one of 300 rescuers from seven Red Cross Societies in Europe who gathered last month in Malczyce, a small village in south-western Poland, to take part in the largest Red Cross rescue exercise ever held in the country.
The exercise took place in an abandoned factory to simulate an urban disaster requiring an urgent and complex search and rescue response.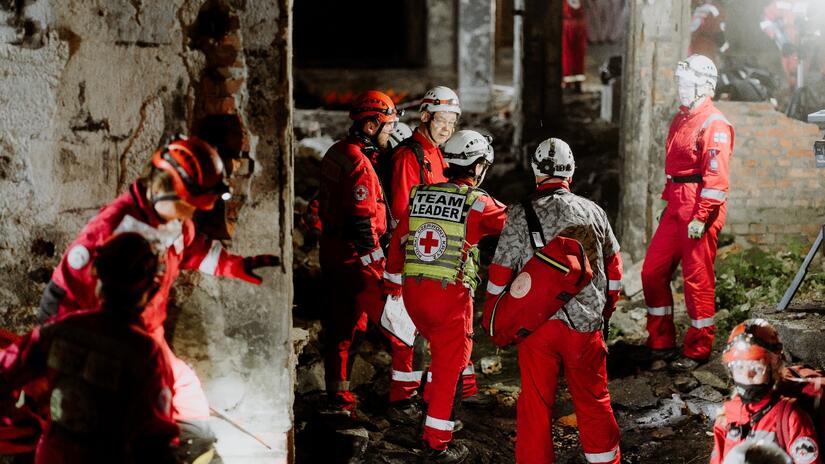 Photo: Polish Red Cross/Maciek Zygmunt
Running for 30 hours non-stop, in both day and nighttime conditions, the gruelling exercise tested Red Cross volunteers and rescue dogs to their limits. Real people, rather than mannequins, posed as citizens injured in a collapsed building to make rescue efforts as realistic as possible.
"We mainly practised the skills of searching the area, coordinating search and rescue operations, and evacuating victims from upper floors," said Marcin Kowalski, head of the Polish Red Cross rescue team.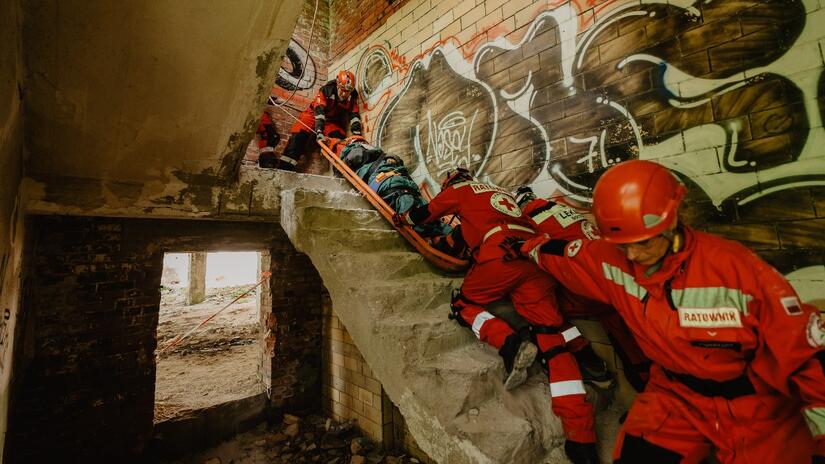 Photo: Polish Red Cross/Maciek Zygmunt
The exercise was the 7th national gathering of the 19 specialized Polish Red Cross rescue groups based across the country. For the first time, they also welcomed fellow rescue teams from Lithuania, Germany, Croatia, Hungary, Spain and Finland to practise working effectively together during a response.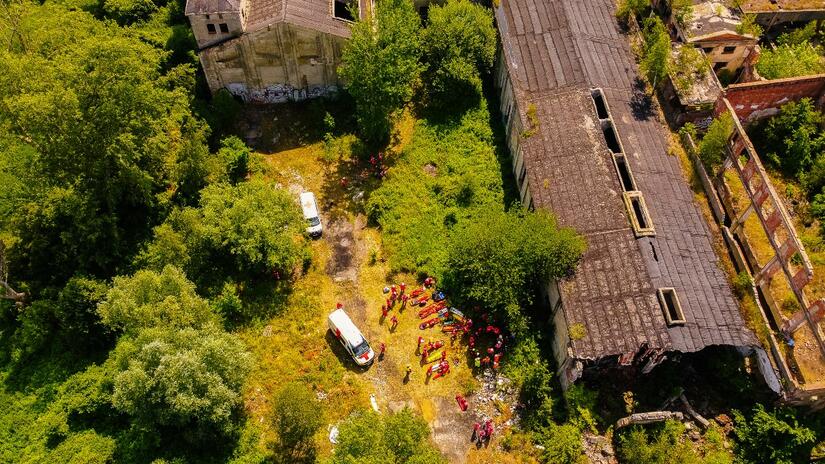 Photo: Polish Red Cross/Maciek Zygmunt
"If a humanitarian, construction or natural disaster occurs somewhere, we are always ready to help," says Pasi Raatikainen, a Finnish Red Cross rescuer who took part in the exercise. Like almost all Red Cross rescuers, Pasi is a volunteer. He leads a four-person rescue team in Helsinki and takes part in exercises – all in his spare time.
"In Finland, there aren't many training sessions dedicated to urban rescues with the use of rope techniques, so the exercise scenarios in Poland were very instructive," he says.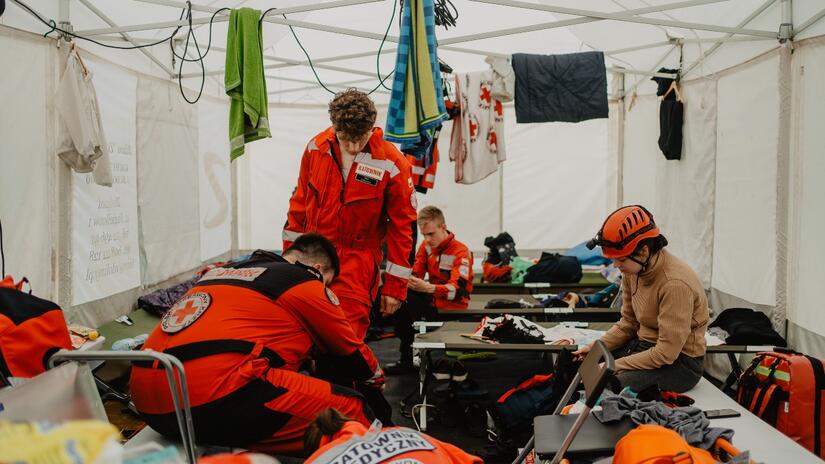 Photo: Polish Red Cross/Maciek Zygmunt
It wasn't just search and rescue teams who got put to the test, though. 60 recent volunteer recruits from the Polish Red Cross' Humanitarian Aid Groups initiative also took part in the exercise to practise setting up shelters, distributing aid and providing psychosocial support to people affected.
"It warms my heart to see hundreds of people so committed to the idea of ​​the Red Cross." said Polish Red Cross Director-General, Katarzyna Mikołajczyk.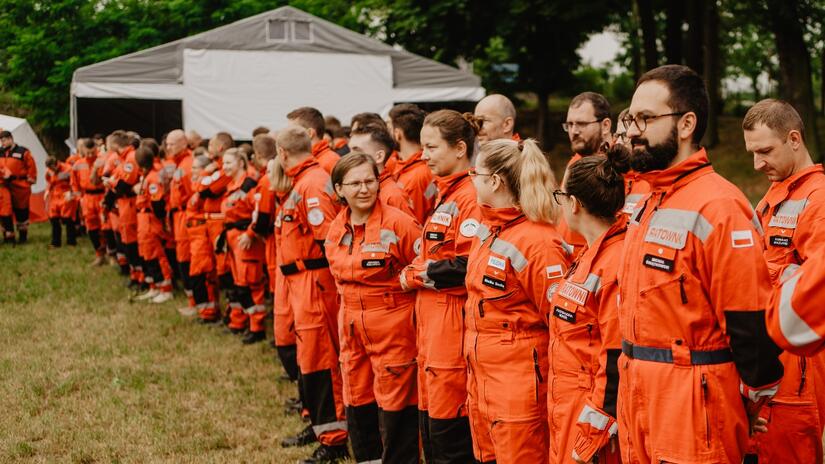 Photo: Polish Red Cross/Maciek Zygmunt
Based on the experience and learnings from the exercise, the seven Red Cross Societies who took part have now developed a cooperation framework so that they can work together more effectively on search and rescue in future whenever disasters strike across Europe.
No rescuer or volunteer ever hopes for disaster, or hopes they'll need to put their training into action.
But in a world of increasing and increasingly complex disasters, it's more important than ever that we take time to practise and prepare – so we can be there for people, whatever the disaster, and as soon as they need us.
--
Find out more about how the IFRC prepares for disasters on our disaster preparedness page.