COVID-19 in the Americas: Listening to the most vulnerable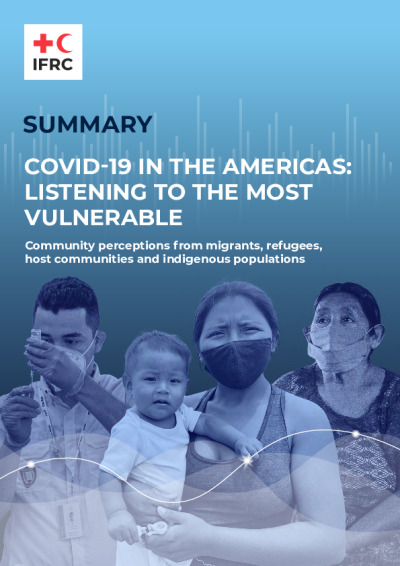 This research report offers community perceptions of COVID-19 from migrants, refugees, host communities and indigenous populations in nine countries in the Americas: Argentina, Brazil, Bolivia, Colombia, Guatemala, Nicaragua, Jamaica, Panama and Trinidad and Tobago.
It reveals the myriad impacts that COVID-19 has had, and continues to have, on vulnerable and hard-to-reach populations. And it offers hands-on recommendations around the impact and usefulness of health information; trust, awareness and access to vaccines; and the socio-economic impact of the pandemic.
The summary and full report are available to download below.
You can delve into these research findings in this interactive data story on our emergency operations data platform, IFRC GO.