DREF Annual Report 2021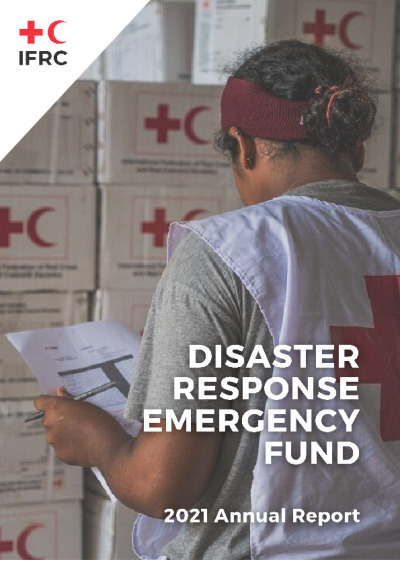 Annual Report for the IFRC's Disaster Response Emergency Fund (DREF) in 2021.
Key figures:
In 2021 the DREF and the Forecast based Action (FbA) by the DREF allocated almost 42 million Swiss Francs to National Societies to help them implement early actions, anticipate specific risks and respond to a wide range of emergencies.
The fund supported 136 operations through 31 loans (that later became Emergency Appeals) and 105 grants.
Collectively, National Societies reached more than 12 million people with DREF support.