IFRC Strategy on Violence Prevention, Mitigation and Response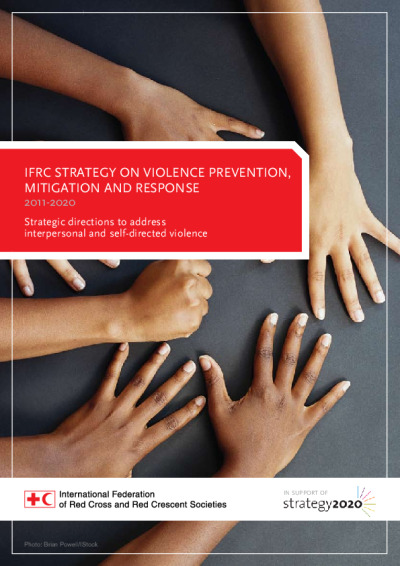 Violence touches everyone – it is a global humanitarian catastrophe that affects all continents, countries and communities. Although violence is often kept hidden and secret, it can occur at any time, in any place, and is manifested as physical, emotional/psychological, sexual violence or neglect.
While violence is pervasive and complex, it is not inevitable. Violence can be prevented, mitigated and responded to. For this to occur, the underlying root causes of violence must be addressed through comprehensive, evidence-based, persistent and coordinated action. This strategy provides National Societies and partners direction on how to prevent, mitigate and respond to violence in their communities.