International first aid, resuscitation and education guidelines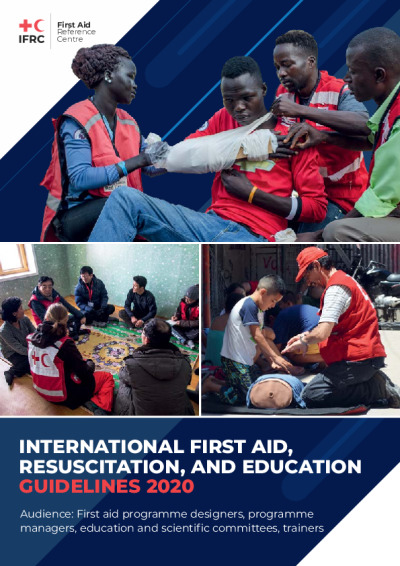 First aid remains a core area of work of the International Federation of Red Cross and Red Crescent Societies (IFRC) and the International Committee of the Red Cross (ICRC). The IFRC through the Global First Aid Reference Centre is a major first aid educator and provider in the world. Almost all 192 Red Cross Red Crescent National Societies have first aid as their core activity.
These guidelines evaluate and report on the latest science and good practice behind first aid, resuscitation and education and replace earlier guidelines produced in 2016. They were developed to support first aid programme designers across our global network in updating their first aid materials, education, and skills.