National Society Development (NSD) policy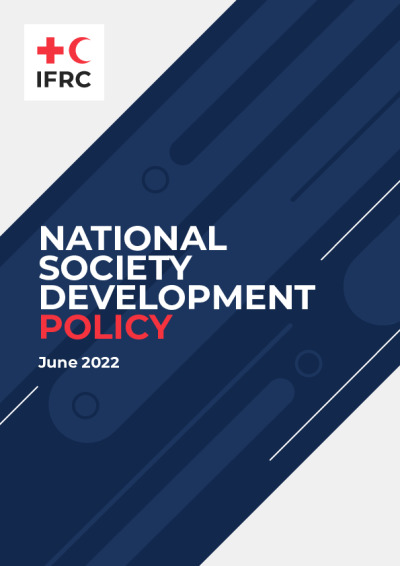 Strong, independent, self-sustained, well-functioning and trusted National Red Cross and Red Crescent Societies (National Societies) are key to providing life-saving humanitarian action and supporting community resilience and local development to achieve the ambitions outlined in Strategy 2030.
This policy reaffirms the IFRC's commitment to continuous National Society development (NSD) and defines its focus and key principles. Furthermore, the policy sets clear rules for all NSD support within the IFRC network, provides the framework for the support by the International Committee of the Red Cross (ICRC), and inspires and guides the governments and other organizations that engage with the IFRC network on NSD.
This policy encompasses the policy level commitments from the National Society Development Framework (2013) as well as the National Society Development Compact (2019), which both provide further guidance on practical aspects of NSD and NSD support.