Protection, gender and inclusion policy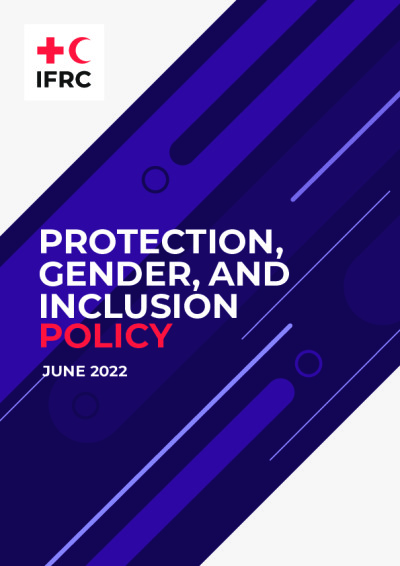 This policy sets out the approach of the International Federation of Red Cross and Red Crescent Societies (IFRC) to addressing issues of protection, gender and inclusion (PGI).
It demonstrates the IFRC network's commitment to preventing, mitigating, and responding to violence, discrimination, and exclusion through strengthening its institutional capacity, through programmes and operations, and through advocacy, partnerships and collaboration.
The policy strengthens and clarifies the unique value of the work of the IFRC network in this area, through individual National Society's action and through IFRC Secretariat support. It also serves as a basis to strengthen complementarity of roles and approaches related to protection between all National Societies, the IFRC, the ICRC, other humanitarian actors and governments.