Responding to Disasters and Displacement in a Changing Climate: Case studies from Asia Pacific National Societies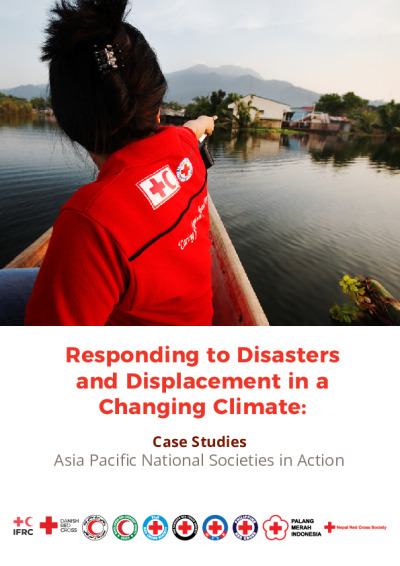 Disasters and the adverse impacts of climate change are already leading to the forced displacement of more than 20 million people each year. The vast majority of this displacement (more than 80 percent) occurs in the Asia Pacific region.
This collection of case studies demonstrates the important work many National Societies across the Asia Pacific region are undertaking to address the challenge of climate-related displacement.