Socioeconomic impacts for refugees in Türkiye one year on from COVID-19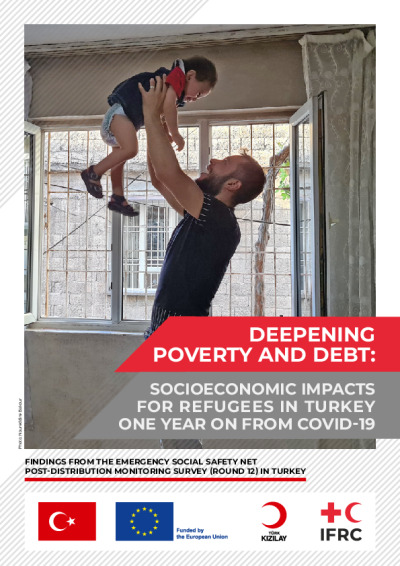 More than one year since the onset of the COVID-19 pandemic, Türkiye is in the process of recovering. The aftershocks of this pandemic will be felt for years to come, with existing vulnerabilities only compounding.
The Emergency Social Safety Net (ESSN) programme provides monthly unrestricted and unconditional cash assistance to over 1.5 million vulnerable refugees, to support them meet their basic needs and indirectly assists them cope with the negative economic consequences of COVID-19.
This report presents findings from a Post Distribution Monitoring survey, conducted between May and September 2021, to understand the impact of the cash assistance on households.
Please note that this report was produced prior to the Republic of Türkiye changing its name, and therefore refers to 'Turkey' throughout.