Study: Localization of Humanitarian Action in the Red Cross Red Crescent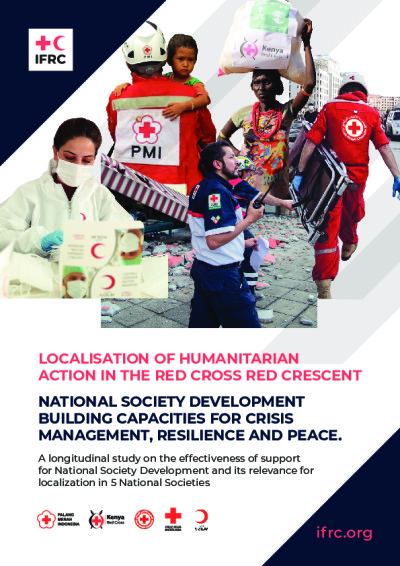 This study examines the effectiveness of support for National Society Development (NSD) and its relevance for localization in five Red Cross and Red Crescent Societies (in Indonesia, Kenya, Lebanon, Mexico and Turkey). It demonstrates that long-term purposeful investment in NSD increased humanitarian impact in challenging, diverse and complex environments.
Why was this study needed?
The World Humanitarian Summit in 2016 agreed a new agenda for the localization of aid, with participants committing to agreement called the "Grand Bargain" that would increase international investment in the leadership, capacity and delivery of local humanitarian organizations. Investment in long-term institutional capacity of local actors is a critical piece of the Grand Bargain – based on a shared understanding among those with long experience in the humanitarian community that it will lead to more effective and less costly aid.
This study aims to back up this understanding by documenting how sustained investment and support to NSD has resulted in the profound and positive transformation of five different National Societies.
Scroll down to download the full study report as well as the five individual country case studies.
And click here to learn more about National Society Development.