Blood donation
The IFRC supports our 191 Red Cross and Red Crescent Societies to deliver and promote safe and sustainable blood programmes around the world. Together, we supported more than 22 million people to donate blood in 2022.
About blood donation
One blood donation can save as many as three lives. Sustainable and quality blood services play a critical role in the health of a society and in preparing for, and responding to, disasters.
Blood can be used for lots of different life-saving purposes, including:
assisting patients undergoing surgery
treating diseases such as anaemia and malaria
caring for patients on chemotherapy
supporting women with complications during childbirth
While the World Health Organization (WHO) recognizes that it is the responsibility of governments to ensure a safe and adequate supply of blood, Red Cross and Red Crescent Societies in many countries play an important role in promoting safe and sustainable blood programmes.
National Society activities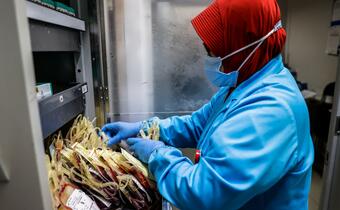 Full blood service provision
Around one quarter of National Societies are responsible for blood service delivery in their national blood programmes.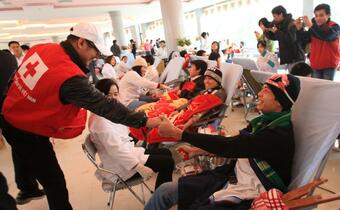 Systematic blood donor recruitment
Our volunteers help their communities understand the need and importance of donating blood, mobilizing them to become blood donors.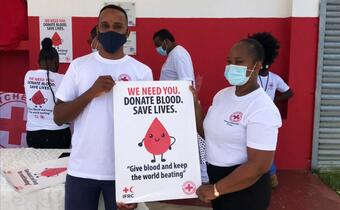 Advocacy
Blood is our common life-source. Donated blood should be available to all patients who need it, regardless of who they are, where they are or their ability to pay.