Drug disorders
The IFRC network provides strong advocacy, prevention, treatment and care services for people who use drugs. Our aim is to help National Societies better support people with drug disorders, with a focus on harm reduction and tackling stigma and social exclusion.
About drug disorders
More than 300 million people worldwide used drugs at least once in 2020, according to the UN World Drug Report 2022. Adolescents and young adults make up the largest share of users, and most drug use disorders are reported to be associated with the start of adolescence.
The greatest harms to health from drugs are linked to the use of opioids. This is due to the risk of contracting HIV or Hepatitis C through unsafe injecting practices. These diseases are both major global public health concerns—every eighth person worldwide who injects drugs is living with HIV and more than half are living with Hepatitis C.
We believe that addressing drug disorders should be done in a way that emphasises harm reduction over punishment and censure.
This means adopting a morally neutral stance to drug use, neither condoning it nor opposing it. It focuses on the actual harm caused by drugs and works on the assumption that some people will continue to inject drugs despite government efforts.
Red Cross Red Crescent Partnership on Substance Abuse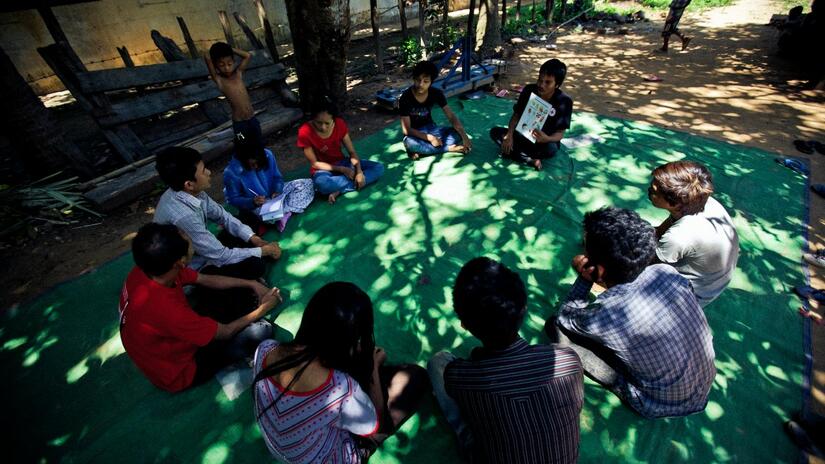 In 2012, the IFRC, Italian Red Cross and Villa Maraini Foundation set up the Red Cross Red Crescent Partnership on Substance Abuse. Through this partnership, we are supporting National Societies by:
Providing training on a comprehensive harm reduction approach to drug disorders
Providing technical support to help build National Society capacity in harm reduction activities
Serving as a research hub on drug disorders and harm reduction
Advocating and partnering with other organisations providing human care for drug disorders
In our advocacy work, we call on governments to improve drug users' equitable access to treatment, introduce effective measures to reduce exposure to HIV and hepatitis and promote social inclusion.
Find out more about our advocacy work in Rome Consensus 2.0: Towards a Humanitarian Drug Policy and discover additional resources from the Partnership on the Villa Maraini website.
Watch: Red Cross Red Crescent Partnership on Substance Abuse