Red Cross and Red Crescent Health Information System
The Red Cross and Red Crescent Health Information System (RCHIS) is our digital health tool for emergency response. It allows doctors, nurses and other medical personnel to effectively manage patient information and individual care.
About RCHIS
Following a disaster, we often send medical staff, equipment and supplies in the form of Emergency Response Units (ERUs) to support the local Red Cross or Red Crescent's health response.
RCHIS enables these teams to respond to the emergency health needs of affected people in a more coordinated and collaborative way, benefiting everyone:
For patients: it ensures an accurate and secure record is kept of their needs and treatment along every step of the patient journey, improving their overall quality of care
For clinicians: it makes their jobs easier by streamlining reporting, increasing accountability and helping them collaborate more easily with other care providers
For health facility managers: it allows them to better plan and manage staffing and equipment needs based on real-time data
For Red Cross and Red Crescent responders: multiple Emergency Response Units can use RCHIS to share information with each other. This includes sharing early signs of disease outbreaks to prevent them from spreading
Smart design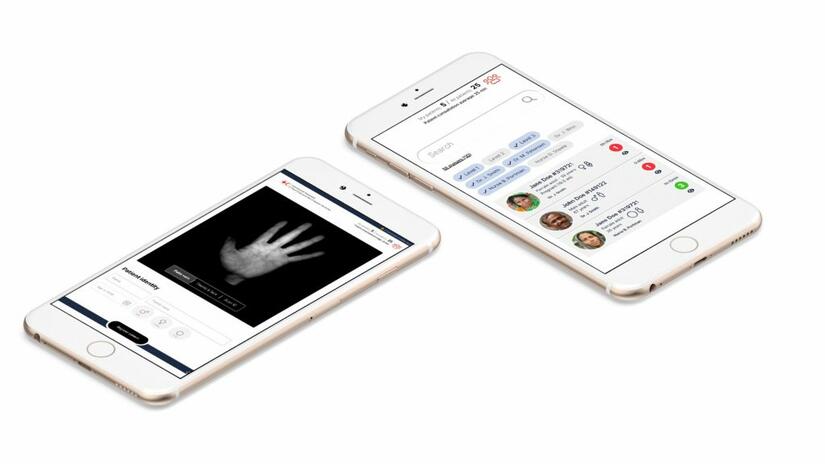 The RCHIS has been designed specifically with emergency humanitarian settings in mind:
The system is intuitive and accessible
It is quick to set up and start using in a crisis
It functions offline, meaning it can remain operational even when power supplies are disrupted
The system is modular so it can be tailored to work in a variety of scenarios
Although designed to be used during emergencies, the Health Information System can also be used in other health contexts.
For more information about RCHIS contact the IFRC's Emergency Health officer, Lauren Clarke [email protected]
Acknowledgements
The IFRC is grateful to the following National Societies who have provided clinical expertise and feedback throughout the RCHIS design and development process: Austrian Red Cross, Canadian Red Cross, Finnish Red Cross, German Red Cross, Magen David Adom, Norwegian Red Cross, Spanish Red Cross and Swiss Red Cross.