Rosa Cándida is a farmer from Las Maravillas village on the outskirts of Ahuachapán, western El Salvador. She and her husband, two daughters and two young granddaughters live off the land—growing maize, beans and sorghum in the lush countryside close to their home.
In stark contrast to the idyllic setting, in recent years, Rosa has seen tropical storms, landslides, heavy rains and earthquakes devastate her country.
El Salvador is the smallest country in Central America, but it faces big disaster and climate-related risks. In 2022, Rosa was one of more than 1.7 million people who needed some form of humanitarian assistance or protection in the country due to disasters.
An earthquake in January of this year damaged her home, creating big cracks in its mudbrick walls and forcing her family to sleep outside while they found the money needed to repair it.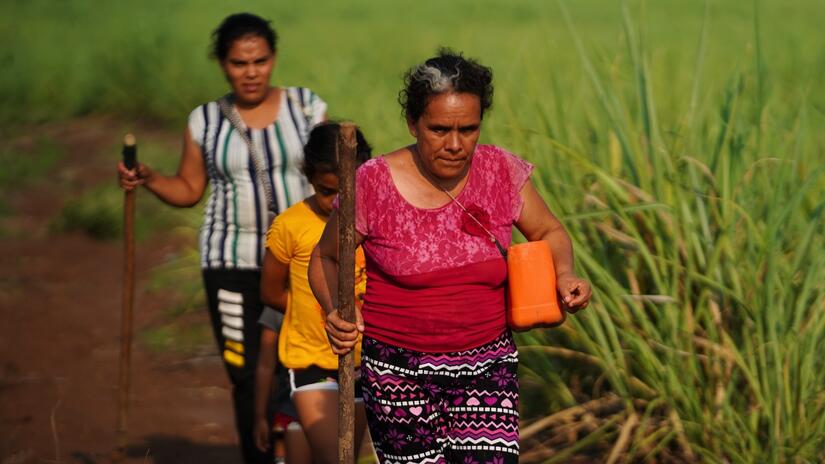 Half a day's farming only generates just enough income for Rosa to feed her family for the day, meaning disasters like the earthquake have a drastic impact on her family's finances and wellbeing.
Thankfully, help arrived in the form of the Salvadoran Red Cross. Their teams quickly conducted an earthquake damage assessment and provided cash assistance to more than 600 families in the region—including Rosa's.
"Support from the Red Cross reached us and helped us buy food, medicines and other household items," she says.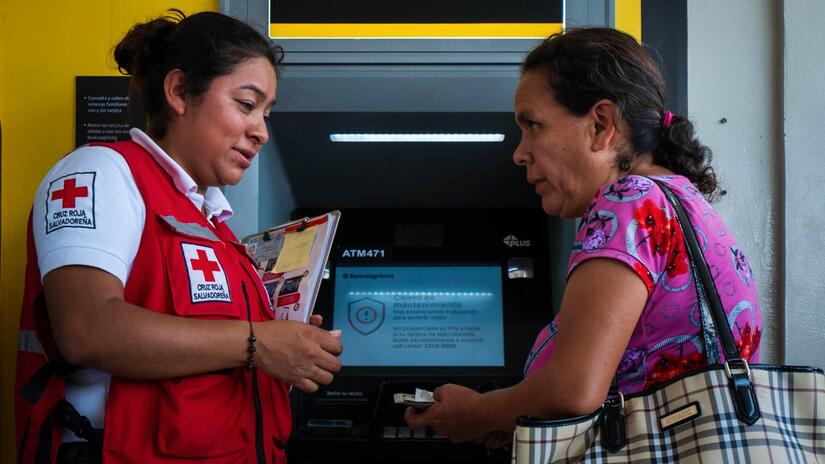 Photo: IFRC/Hermanos Corallo
Red Cross teams completed two cash transfers, making sure the money got to the people who needed it most:
"We prioritized households which were the most heavily affected by the earthquake and which included older people, pregnant women, nursing mothers and children under five," explains Fatima Evora from the Salvadoran Red Cross.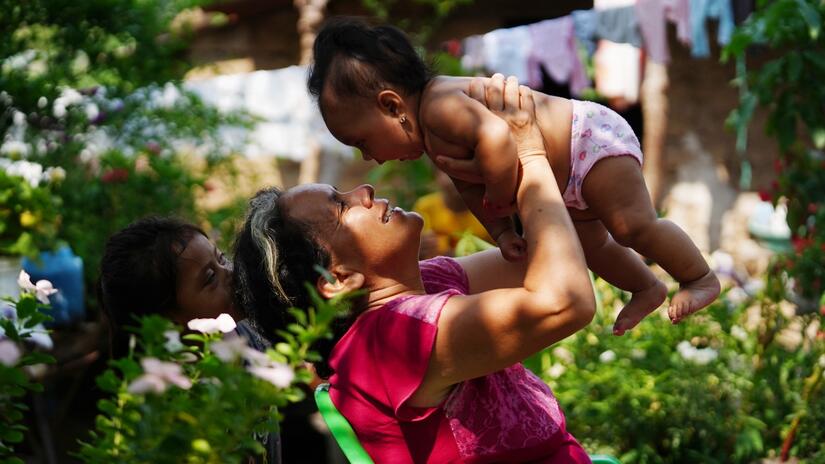 Cash assistance is one of many ways in which the Salvadoran Red Cross is helping local communities across the country to prevent, prepare for, and respond to disasters. Their volunteers have also been setting up early warning systems to prepare communities for droughts and floods, as well as helping people to adopt climate-smart livelihoods.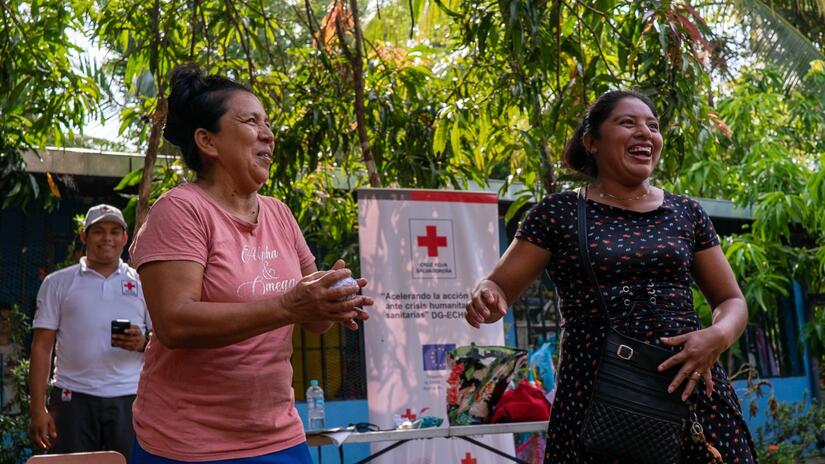 Photo: IFRC/Hermanos Corallo
And as part of the Programmatic Partnership between the IFRC, National Societies, and the European Union, the Salvadoran Red Cross organized community workshops earlier this year so people could learn about their disaster risks and know how to prepare.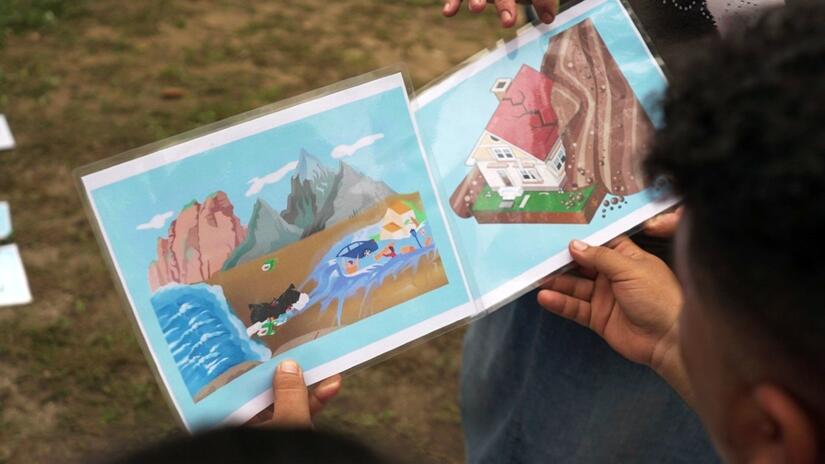 Photo: IFRC/Hermanos Corallo
"We learned that there are green, yellow, orange and red alerts, and that each one indicates a different level of risk. We can be prepared and warn people via megaphones to evacuate and seek help," says Juana Santa Maria, who attended a workshop in San Luis Herradura.
"The most valuable thing has been to know that, as a community, we are able to seek help from the mayor's office, community development associations and civil protection personnel. Today we have more information to prepare for and respond to disasters," she adds.
--
In 2022, we reached 3,000 people in El Salvador through the Programmatic Partnership with the European Union.
Implemented by 24 National Red Cross and Red Crescent Societies around the world—including in Panama, Guatemala, Honduras, El Salvador and Ecuador in the Americas—the Programmatic Partnership helps communities to reduce their risks and be better prepared for disasters and health emergencies.  
With the coordination of the Spanish Red Cross, Italian Red Cross and Norwegian Red Cross and support from the IFRC, the Salvadoran Red Cross is:
Building community knowledge
Providing assistance to people on the move
Preventing and responding to health outbreaks
Ensuring community perceptions and concerns are taken into account and used to improve their humanitarian assistance