Programmatic Partnership / IFRC
The Programmatic Partnership is an innovative and ambitious three-year partnership between the IFRC, many of our member National Societies, and the European Union. Together, we support communities worldwide to reduce their risks and be better prepared for disasters and health emergencies. 
About the partnership
This partnership between the IFRC network and the European Commission's Directorate-General for European Civil Protection and Humanitarian Aid Operations (DG ECHO) is a new model for humanitarian action. 
Our Red Cross and Red Crescent Societies around the world already play an essential role in supporting local communities to prepare for, respond to, and recover from disasters. This partnership provides them with more strategic, flexible, longer-term and predictable funding, so they can in turn deliver more efficient and effective humanitarian support.
This is important because COVID-19, climate-related disasters and conflict are all leaving vulnerable people worldwide at even greater risk and displacing more people from their homes.
It's not enough to simply respond to these increasing crises. To best protect communities and help them withstand future shocks, we need to invest more in local preparedness—anticipating disasters, reducing people's risks and supporting people before an emergency happens. 
By doing so, we can best protect people's lives, livelihoods and well-being long into the future.
The IFRC is excited to embark upon this partnership that recognizes our long history of principled, community-driven humanitarian work. Together with the EU, our local humanitarian action will have truly global reach.
Watch: IFRC and EU partnering for good
What does the partnership focus on?
Which countries does the partnership support?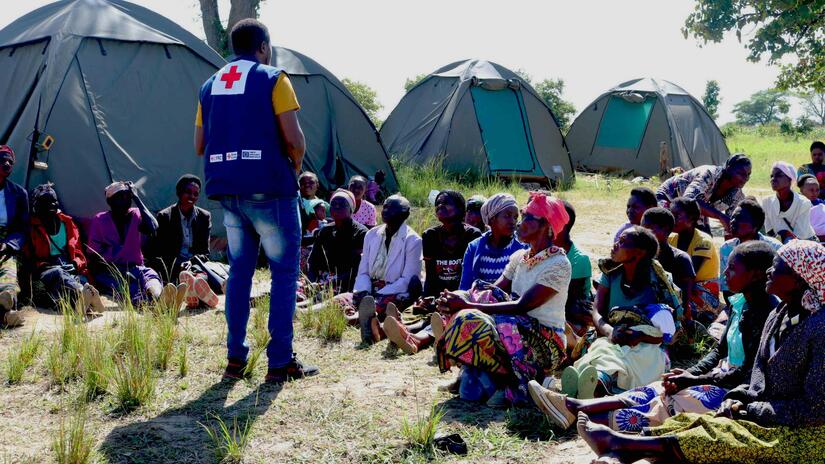 As part of the Programmatic Partnership, we support humanitarian action in 24 countries across Africa, Asia, Europe and Latin America. 
12 National Societies from the European Union also take part in the partnership: Austrian Red Cross, Belgian Red Cross, Danish Red Cross, French Red Cross, Finnish Red Cross, German Red Cross, Italian Red Cross, Luxembourg Red Cross, Netherlands Red Cross, Norwegian Red Cross, Spanish Red Cross and Swedish Red Cross.
Watch: Our partnership in action

This web page covers humanitarian aid activities implemented with the financial assistance of the European Union. The views expressed herein should not be taken, in any way, to reflect the official opinion of the European Union, and the European Commission is not responsible for any use that may be made of the information it contains.