On 30 March, the Colombian Geological Service increased the alert level of the Nevado del Ruiz volcano in central Colombia from yellow to orange, signifying a probable eruption in a matter of days or weeks.  
While it is not possible to know exactly when or how a volcano will erupt, it is possible to monitor a volcano's activity and take early action to minimize its potential impact on communities living nearby—which is exactly what IFRC network teams are doing right now. 
Nevado del Ruiz is an explosive volcano. Its eruptions involve the fracturing of rock and rapid expulsion of gases and fluids—called 'pyroclastic flows'—at high speeds and temperatures.  
But there's also one quite unique additional risk: as one of the highest volcanoes in the region, standing at 5000+ metres tall, it is covered snow and has a thick ice cap.  
The concern is that this ice cap melts, as it did during the 1985 eruption when avalanches of water, ice, rocks, and clay ran down the volcano's sides, erasing the nearby town of Armero and killing more than 25,000 people.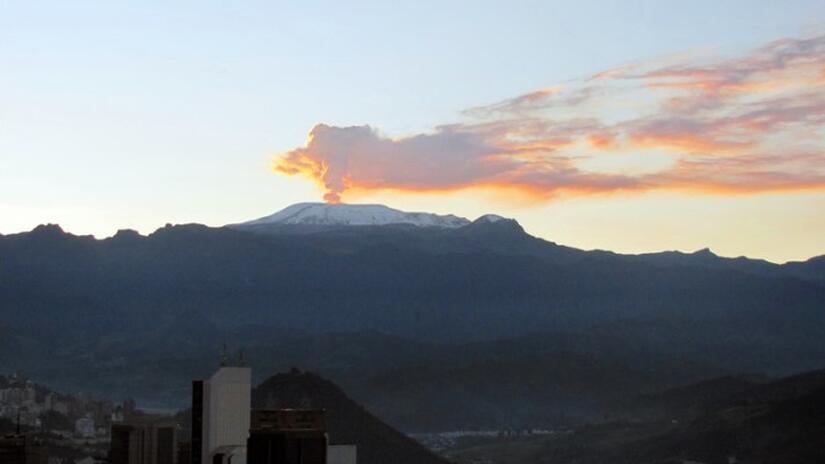 Photo: Colombian Red Cross
To prepare for this risk, the Colombian Red Cross has activated its general plan of action.  
This plan defines the preparedness actions they need to take in response to different levels of volcanic activity, including if the alert level changes from orange to red—indicating that the volcano is in the process of erupting or is going to erupt any time. 
With anticipatory funding from the IFRC's Disaster Response Emergency Fund (DREF), Colombian Red Cross teams have been working hard to get their volunteers and communities ready for the worst-case scenario. 
They've been re-training volunteers in first aid, evacuation, and emergency coordination, and restocking essential emergency response items such as first aid kits, identification items for first responders, and emergency signal equipment. 
They've also been sharing as much information as possible within local communities around Nevado del Ruiz: warning at-risk families to evacuate; talking to them about how and where to evacuate safely; and handing out radios and batteries to people in hard-to-reach areas so they can stay informed.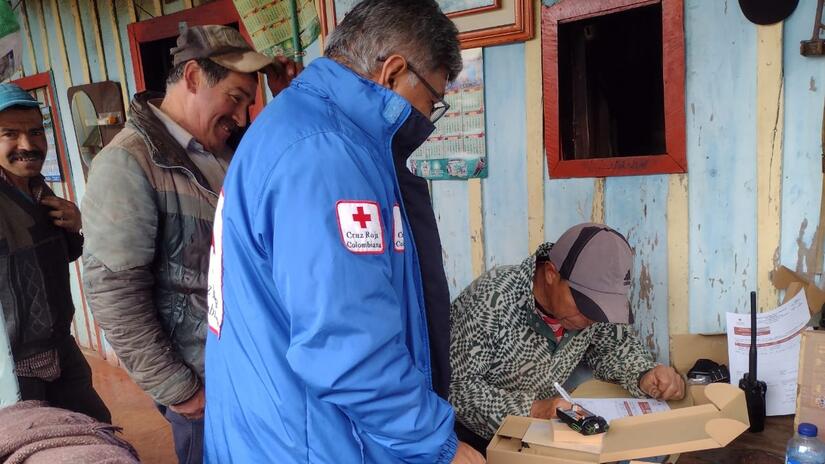 Photo: Colombian Red Cross
But some families are reluctant to leave and are dismissing evacuation advice from local authorities and the Colombian Red Cross. On the surface, this can be difficult to understand—why wouldn't you want to move away from a volcano that's potentially about to erupt? 
There's no simple answer. For the many farmers who rely on the rich volcanic soils surrounding Nevado del Ruiz, they may not want to leave their properties or animals and abandon the livelihood upon which they rely. Other people simply cannot, or choose not to, believe something as horrific as the 1985 eruption could ever happen again.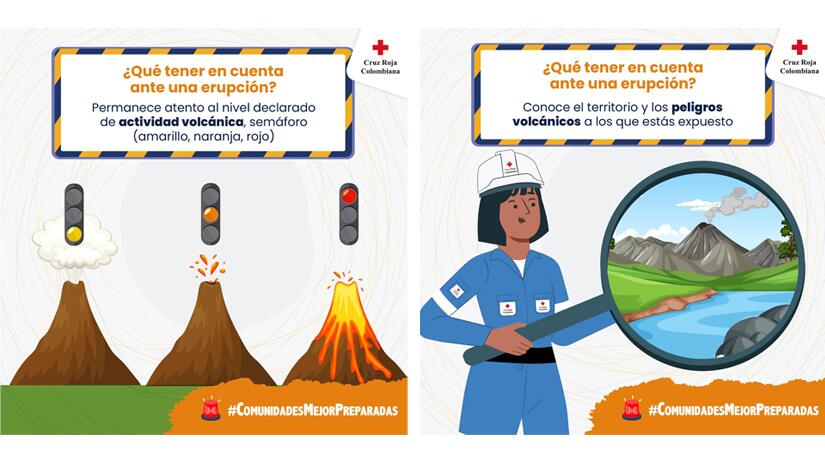 Photo: Colombian Red Cross
Right now, Colombian Red Cross, IFRC and partners are gathering in the region to step up preparedness efforts. This includes an increased focus on community engagement to understand people's thoughts and fears and convince them to evacuate. 
They are also preparing for, and trying to reduce the risk of, mass displacement should the volcano erupt. Through the DREF operation, they are taking early actions such reinforcing critical infrastructure, providing people with cash assistance, and pre-positioning food and safe drinking water.
We will share more about these vital efforts in the coming weeks. In the meantime, click here to read more about the anticipatory action funding we have provided through the DREF. 
Further information: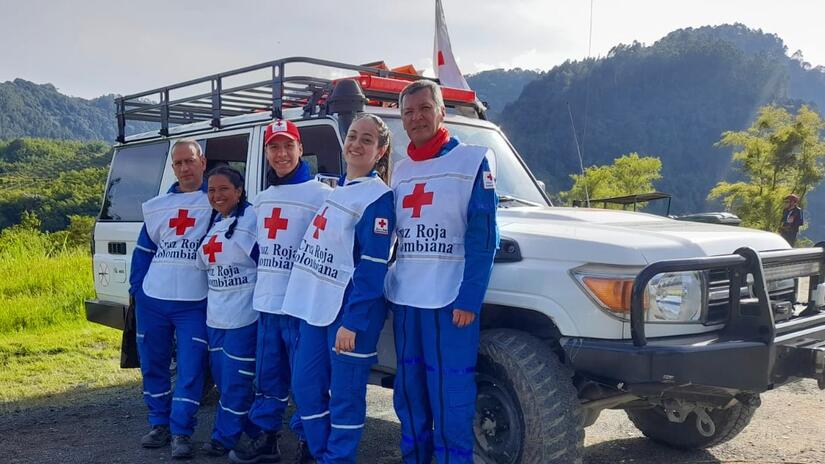 Photo: Colombian Red Cross