All the evidence we need - research report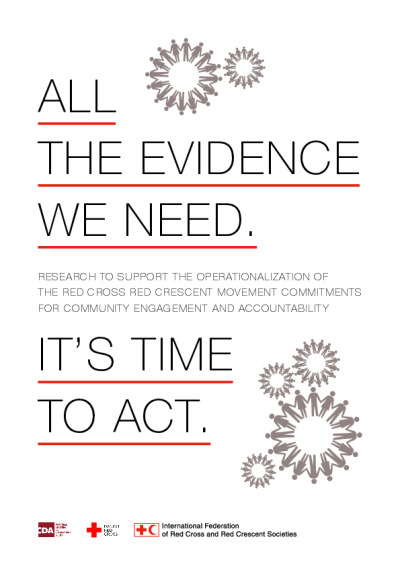 This research report was produced to support the International Red Cross and Red Crescent Movement to put our commitments on Community Engagement and Accountability (CEA) into practice.
It looks at why, despite knowing the harm that can come when local voices are not central to our work, we still sometimes make the same mistakes. And why a lack of local engagement and inclusion of community voices remains a major problem in our efforts to respond.