Annual Report 2022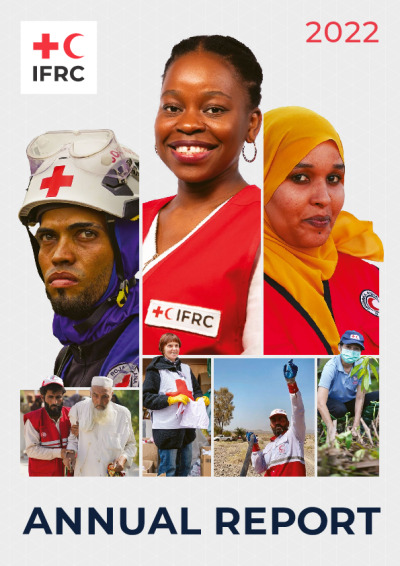 Annual Report for the International Federation of Red Cross and Red Crescent Societies (IFRC) in 2022.
This report is presented in two parts:
The IFRC 2022 report details how the IFRC supported National Societies to respond to the most pressing humanitarian challenges of 2022. It is organized by the IFRC's strategic outlook, strategic priorities, and enabling functions, and has a strong focus on country-level data.
The Network-wide perspective highlights some of the excellent work that was undertaken by the entire IFRC network in 2022. This includes the international work of member National Societies and the IFRC network's reference centres.
We are proud of every member and volunteer of our diverse global family. And we are grateful for how our staff, partners, donors, and supporters came together to help National Societies respond to crises large and small every single day.
Click here to read our separate report on Regular Resources - the un-earmarked funds crucial to our work supporting effective local humanitarian action - for 2022.